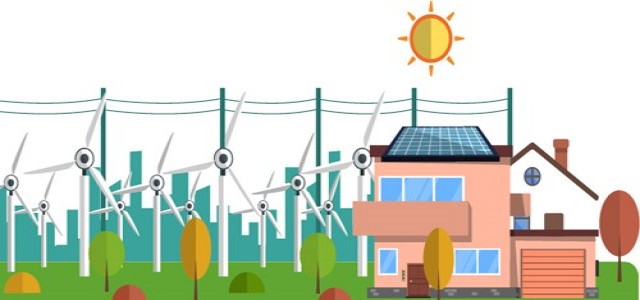 The government of Canada has reportedly awarded a sum of C$4 million ($3.2 million) to the country's largest clean-energy storage facility. Based on compressed air technology, the unit has a capacity of up to 500MW.
For the record, the financing for the Toronto-based Hydrostor's A-CAES (Advanced Compressed Air Energy Storage) facility came from Sustainable Development Technology Canada and via the Energy Innovation Programme of Natural Resources Canada. The funding clears the way for the company to complete planning and engineering on the flagship and take vital steps towards construction.
The A-CAES system reportedly works via the conversion of power grid surplus or renewable energy into compressed air, displacement of water, and creation of storage capacity. The air is funneled into water-filled and purpose-built caverns. The heat generated by the process is stored for reheating the compressed air for discharging the energy on demand.
According to Hydrostor Curtis VanWalleghem, the CEO of Hydrostor, the full-scale A-CAES project would back Canada's green economic transition as an example of building, designing, and operating emissions-free energy storage units. This also serves as an exemplar of employing suppliers, people, and technologies from the oil & gas industry.
VanWalleghem further stated that the company is grateful for the support of the federal government for its long-duration energy storage solution. Crucial for enabling clean energy transition, this made-in-Canada solution is ready to be extensively deployed within Canada and at the global level. The intent is the reduction of electricity rates and the decarbonization of the electricity sector, added VanWalleghem.
As per reliable sources, the 300-500MW project will be designed on the basis of Hydrostor's Ontario-based 1.75MW/10MWh operating storage unit. The facility presently provides the independent electricity system operator of the province, that has 12 hours of long duration back-up.
Hydrostor claims an A-CAES project pipeline of more than 6GW and 65-plus GWh of deployment potential in Australia, Chile, Canada, and the U.S. The company has considerable global project prospects in other international markets.
Source credit: https://www.rechargenews.com/energy-transition/canadas-biggest-ever-clean-energy-storage-plant-plans-charged-up-with-launch-funding/2-1-997674