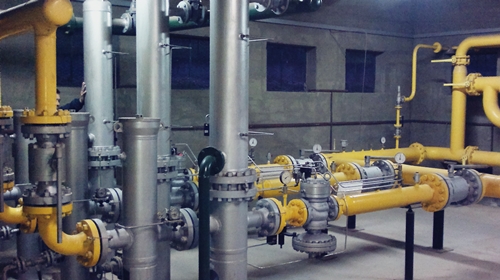 The California Public Utilities Commission has reportedly rejected a $639 million natural gas pipeline project that would have run through San Diego's North County. Reportedly, the 47-mile long, 36-inch-wide proposed pipeline if approved would have replaced an old 16-inch line constructed about 70 years ago, in turn improving safety, resiliency, system reliability, and adding capacity to the gas system.

However, with all five votes in its favor the commission found that the natural gas pipeline project was unnecessary and is not needed for safety or reliability, cite sources familiar with the matter. The vote also backs the proposed decision by the commission Administrative Law Judge, who was quoted saying that SDG&E has not shown why it is necessary to build such a costly pipeline to substantially raise the capacity in an era witnessing major plunge in demand and particularly at a time when California has pledged to move away from fossil fuels.

In addition, the CPUC has suggested that it would be better to serve the corridor from Rainbow to Miramar by smaller gas lines in the coming years. The San Diego Gas & Electric (SDG&E) estimated that the pipeline proposal would have led to 1.7% increase (about 57 cents) in the monthly bills of the residential customers.

If reports are to be believed, the majority in vote means that SoCalGas & SDG&E must conduct a hydrostatics test (a high-pressure water test) of the pipeline (Line 1600), to which SDG&E argued that these tests are highly expensive and would take four years to complete.

SDG&E responded in a statement that it is disappointed with CPUC's denial of the project application that would have enhanced safety of customers. According to a statement by the SDG&E officials this decision of CPUC denies the overall analysis of a gas project to substitute a 70-year old pipeline in favor of high cost hydrostatics testing that will lead to considerable community impacts.