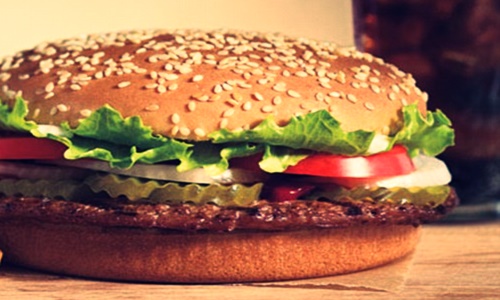 Shortly after trolling President Donald Trump over his twitter typo 'Hamberders', Burger King is in the headlines again, this time for going after its rival McDonald's premium product the Big Mac.

The fast-food giant is reportedly challenging Big Mac by launching its new Big King XL sandwich, which according to the company 'outsizes the competition'.

As per sources close to the matter, the brand-new product will be available only for a limited-period at participating stores across the nation. The Big King XL's contents will have 175 percent more beef compared to McDonald's Big Mac and won't have a third bun. The sandwich will reportedly be priced at $5.59.

Back in December 2018, Burger King ran a penny Whopper deal that needed diners to first visit the McDonald's store to unlock the one-cent offer on the BK app. The company also introduced two new deals, one with a tie to the competition. Well, January 31 onwards Grubhub users can try the new Big King XL sandwich for free and enjoy free delivery on the on-demand food delivery app, reported sources familiar with the development.

According to the fast food giant, the freebie is applicable only on GrubHub orders of $3 or more across participating areas. Furthermore, the offer is limited to only one free XL sandwich per customer, while the free delivery service is available for a limited time only.

For people in the Chicago area, there's another way to get their hands on a free XL sandwich at participating Burger King stores, claim trusted sources. In order to score a freebie, customers will need the rare MacCoins, that were distributed across 14,000 McDonald's restaurants nationwide to celebrate the Big Mac's 50th anniversary. Reportedly, MacCoins were exchangeable for a free sandwich through Dec 31.

Given that MacCoins have expired now, Burger King is giving its customers one last opportunity to use their MacCoins, but this time they can redeem it for a bigger, flame-grilled sandwich, Burger King mentioned in a statement.