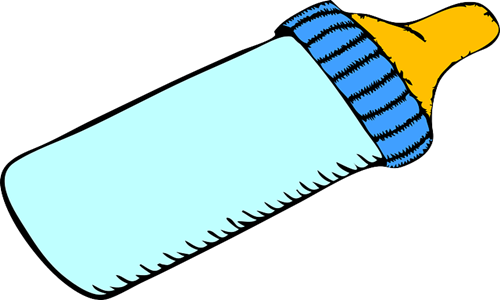 Bubs Australia, the baby formula and dairy products manufacturer based in Australia, has reportedly announced that it plans to deliver at least 1.25 million infant formula cans fto the United States to help alleviate a country-wide shortage that has grown more acute.
According to the US Food and Drug Administration, some of the supply is currently available for transportation, with more to be manufactured in Australia by Bubs in the next weeks and months.
This is the latest step taken by the United States to solve the baby food shortfall, which has left many parents unable to feed their children after Abbott Laboratories, the nation's biggest supplier, issued a statewide recall.
During the weekend, US President, Joe Biden, tweeted the 'good news', stating that 27.5 million bottles of baby formula were on their way.
Biden stated that the White House is doing everything possible to stock up more baby formula on the country's supermarket shelves as fast as possible.
Meanwhile, in an official statement, Bubs Australia has reassured its Australian customers that the supply of infant formula in Australia will not be impacted by its decision.
The firm added that it has already produced what is expected and has been able to act to swiftly expand the amount of the future manufacturing capacity, as required, owing to its powerful control over its supply chain security as well as its wholly-owned production facility.
As per the statement, the FDA's move to allow Bubs Australia's six products to be shipped and sold in the United States came after a rigorous evaluation that found them to be clean, safe, and nutritionally sound for American newborns.
Bubs' supplies will be imported after some regulations were eased earlier this month to help alleviate one of the worst baby formula shortages in recent years. In addition, the Biden administration has opted to import emergency supplies from Europe, with the first shipment arriving this week.
By invoking the Defense Production Act, the US Department of Health and Human Services has also permitted major agriculture commodities trader Cargill Inc to furnish raw materials required to maximize the production of infant formula.
Source credit: https://www.theguardian.com/australia-news/2022/may/29/australian-company-to-ship-baby-formula-to-shortage-hit-us