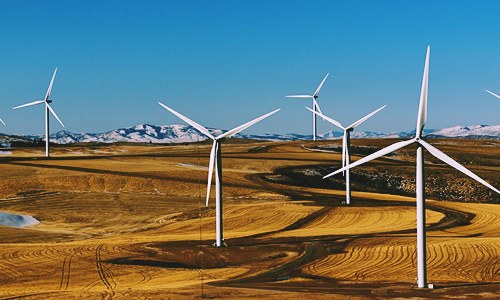 Brookstone Partners, a New York-based private equity firm, has declared plans to construct a 900-megawatt wind farm in Dakhla, a disputed territory in Morocco. Reportedly, the private equity firm acquired the land for the wind farm from a company named Altus AG, a project development company in the field of renewable energy.

According to Cryptovest, the project is essentially to be carried out by Soluna, Brookstone Partners' recently created entity. Soluna plans to invest in the first phase of the project, a 36 MW of wind energy, from an Initial Coin Offering (ICO) of $100 million that it intends to launch soon. The investment from the initial fund-raising drive is a small amount compared to the project's $3 billion price tag.

As per sources, Brookstone plans to power its cryptocurrency mining and data operations with the environmentally clean renewable energy, that will be generated from the wind farm.

Since the surge in cost of electricity, renewables have become the favored means of mining digital currencies such as Bitcoin, pushing the industry to spend more on computing power. However, since traditional fuels like coal are still an essential source for utility grids, some miners seem to have found their way around renewable energy to attract investors concerned about carbon footprints, claim industry experts.

For the uninitiated, two years back, Siemens Wind Power and Enel Green Power faced criticism from crusaders of Western Sahara's right to self-governance, due to the companies' multi-million-euro agreements in the land.

As per sources familiar with the matter, the land does pose a potential issue in the legal status of the territory around the wind farm. The remote location of Morocco, Dakhla falls in the disputed Western Sahara, which is claimed by Morocco as well as the Algeria-based Polisario front. However, a majority of the territory belongs to Morocco. Incidentally, Brookstone has not yet released a statement regarding the legitimacy of its wind farm location in the controversial terrain.