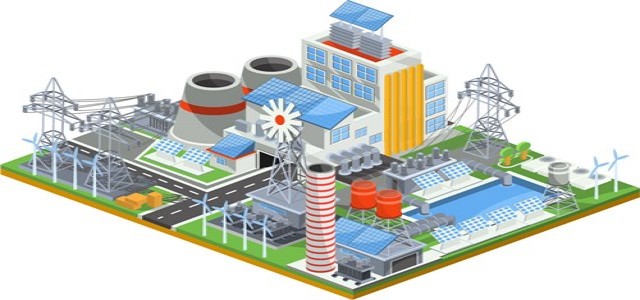 The research will examine solutions for establishing an electrical connection between an offshore oil & gas installation and a wind farm
Britain's OGA (Oil & Gas Authority) has reportedly granted funds to Ørsted, Goal7 and Neptune Energy for conducting a study to know how renewable energy can be used to power a gas-producing platform in the North Sea.
As per sources, the study will help assess the optimal technical design for reliable and stable power supply based on generic offshore windfarm and oil and gas facilities in the sector.
Under this study that would last four months, the firm will examine commercial and compliant solutions for starting an electrical link between an offshore oil and gas installation and an offshore wind farm. The study will be conducted to develop a solution that could be replicated, scaled, and applied to any wind farm or platform located nearby.
Reportedly, electrification of offshore oil and gas installations will be funded under the OGA's Decarbonization Competition which will subsequently support the industry's North Sea Transition Deal. The deal has set targets of reducing emissions by 10% till 2025; 25% till 2027; and 50% till 2030.
As per the Oil & Gas Authority, power generation holds around 2/3 of the United Kingdom's oil and gas production emissions. Shifting to power through electricity supplied from a cable to the shore or a nearby wind farm could reduce the CO2 emissions by 2-3 MMT/yr.
Additionally, the Authority's Energy Integration report claimed that the UK continental shelf, through carbon capture and storage, offshore wind and hydrogen, and combination of platform electrification, could captivate up to 60% of the CO2 reduction required to achieve net-zero emissions by 2050.
Ørsted and Neptune are also inspecting how offering electricity from offshore wind could result in broader integration of energy systems offshore, together with low-carbon hydrogen production.
Source Credit - https://www.offshore-mag.com/renewable-energy/article/14215213/rsted-neptune-energy-get-funds-for-uk-north-sea-platformwind-power-study