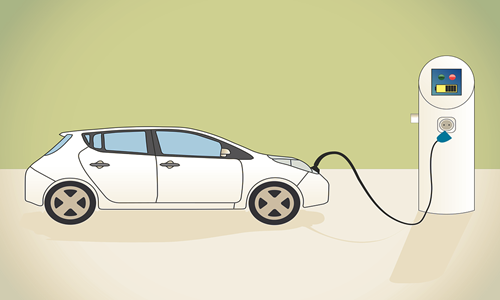 Chinese multinational clean energy company, Hanergy recently announced that their subsidiary – Donghan has signed a deal with Bluecar, a part of Bollore group, with the aim of developing solar electric vehicles.

Apparently, this agreement was signed between Wang Xin, GM, Donghan new Energy Automotive Technology, and Bollore group VP of strategic co-operation & purchasing, Herve Champion. With the support of this strategic agreement, these two parties will be going over the possibilities of collaboration for the design & manufacture of the solar electric vehicles.

According to both the parties, more such agreements would be on the radar in the future, where both the companies would be collaborating on the design, development & production to ensure the shelf life & safety of solar vehicles. Incidentally, another agreement is also forecast to make news in the future where they will be developing technology to harvest solar energy on a car as a power source for solar state lithium batteries developed indigenously.

Reliable sources confirm that the parties have another couple of deals in the pipeline, the first one being a project that leverages their respective software & hardware products in the intelligent travel & public transport domain, while the second, apparently will aim to further grow their co-operation in construction & development of dedicated R&D facilities.

Hanergy, Senior VP, Zhang Bin stated that the company is honored to be leading the solar electric vehicle fleet adoption around the world & partnering with Bollore group. He further added that the company is looking forward to closely work with the Bollore Group to completely guarantee the life & safety of solar powered vehicles around the world.

Hanergy also made headlines reportedly due to their claim to be in possession of four world records in the domain of thin-film solar energy. The company also collaborated with the likes of BAIC, FAW and Audi in developing thin-film solar rooftops for several models of their cars, claim sources.