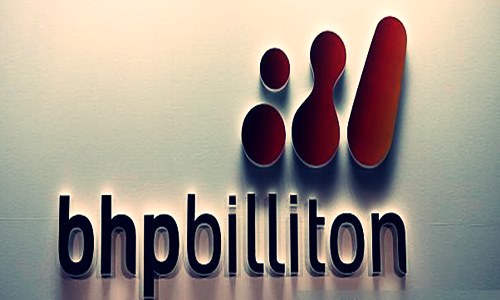 BHP Billiton Ltd. (BHP), an Australian mining company, has reportedly announced that it has discovered an iron oxide, copper & gold (IOCG) mineralized system near the Olympic Dam operations – the largest reserve of uranium & copper ore in Australia.

Reports cite, the mineralization was discovered on the company's exploration license 5941 that is situated approximately 65 kilometers away from the Olympic Dam. The discovery was made as a part of the mining company's currently ongoing program of copper exploration.

According to a press release by BHP, the exploration project is in its initial stages and the company currently does not possess enough geological data to ascertain the size, continuity and quality of the mineralized deposits. The company would be interpreting and evaluating the results and would plan a drilling program soon.

Reportedly, the company confirmed that four different diamond drill holes spread across approximately 5346 meters, intersected copper, uranium, gold and silver mineralization of the IOCG style.

The results from laboratory assay depicted downhole mineralization intercepts that were ranging from 0.5% to 6% copper with associated uranium, silver, and gold metals. Sources privy to the matter claim, the results are currently being interpreted and evaluated.

The tier-one copper deposits inside the Stuart Shelf, which is located near the Olympic Dam, have been aimed at the firm's copper exploration program along with BHP's focused program in Canada, Ecuador, Chile, Peru, and the south-western region of the United States.

BHP reportedly released a statement that said oil, as well as copper, are the primary focus of the company's exploration programs to replenish BHP's resource base and also enhance its portfolio.

According to reports, the company is boosting its focus on copper to be able to fulfil future demands for electric vehicles (EVs) as well as power storage applications. The firm reportedly plans to carry out the next drilling program in the region in the first quarter of 2019.