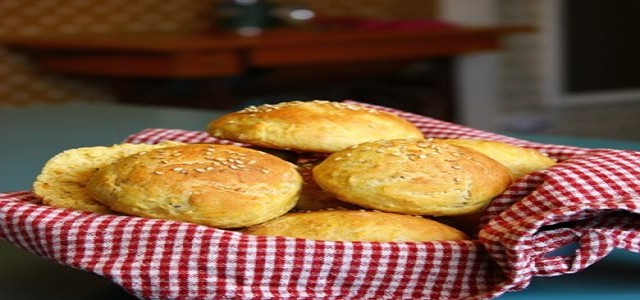 Unilever owned Ben & Jerry's, which has been luring people for decades with its frozen yoghurt, ice cream, and sorbet preparations, is now set to debut its new line of non-dairy frozen treats for pets. These ice cream like concoctions, called "Doggie Desserts", will be available in pet stores and supermarkets in two flavors, named after two real dogs in Ben & Jerry's office.
The "Rosie's Batch" flavor features a combination of mini cookies and pumpkin, whereas the "Pontch's Mix" flavor comes with pretzel swirls and peanut butter.
Reliable sources highlight that the treats are made using dog-friendly ingredients that comprise a sunflower-butter base along with other 'high quality ingredients' including wheat flour, sugar, and coconut oil, that are found in Ben & Jerry's conventional ice cream. These concoctions are available at the price of $4.99 for a pack of four or $2.99 for a 4-ounce cup.
As per Ben & Jerry's Global Marketing Specialist, Lindsay Bumps, the company is aware that it's fans love their dogs and look upon them as family and has, therefore, created this product line so that dogs could enjoy something that is much better than belly rubs. Bumps has further emphasized that "Doggie Desserts" are the sweetest treat that pets would ever put their paws on.
Amid the coronavirus pandemic, Ben & Jerry's is entering into a growing space sparked by a surge in pet adoptions given that people stuck at home are looking of companionship. The year 2020 registered a rally of 8 per cent to $4.6 billion in terms of sales of dog treats, suggesting that the pet industry is resilient to recession, if is not recession-proof.
Studies over the Great Recession have recorded that there was an increase in consumer expenditure on pet essentials, despite a decline in the total spending.
As explained by Ryan Cohen, the Founder of Chewy, pets do not consume less during recessions and pet products are last thing that people typically pull back on.
Source credit: https://www.multivu.com/players/English/8685555-ben-jerrys-new-frozen-doggie-desserts/