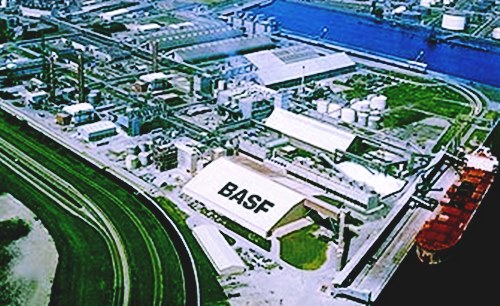 The German chemical major BASF is apparently investigating the possibility of constructing a chemical production site in Guangdong, China. Reportedly, the USD 10 billion project that has a 1 million ton/year capacity steam cracker at its heart would be operated solely by BASF.

Sources familiar with the matter reveal that the CEO of BASF Martin Brudermuller has inked a non-binding memorandum of understanding (MoU) with the executive vice governor of Guangdong Province, Lin Shaochun for the project. The MoU was signed in the presence of the Chinese Premier Li Keqiang and Germany's Chancellor Angela Merkel in Berlin.

It has been reported that the construction of the USD 10 billion site, which is scheduled to start in 2026 is likely to create 2000 staff employment opportunities and additional vacancies of 1000 external contractors until the completion of the project in 2030.

Industry experts deem that the deal comes on the heels of the recent meet between the German Chancellor Angela Merkel and the Chinese Prime Minister Li Keqiang in Berlin on the trade disputes between the United States, China, and Europe.

Meanwhile, China has announced last month, the much-anticipated exemptions in the foreign investment ban, post which Beijing has gone ahead to fulfill its promise to open its market further for trade.

BASF claimed that the new integrated chemicals complex in Guangdong would be its largest investment ever and it will be the third-largest site followed by its headquarters in Germany and Belgium. The Guangdong production site would initially have petrochemical plants & a steam cracker producing ethylene and then would gradually produce for the transportation and consumer goods sectors, revealed sources.

Reports cite that BASF is the only major Western chemicals industry company banking on 'Verbund' an integrated value chain of chemicals production, management systems, and research. For the record, the chemical major currently operates 6 Verbund manufacturing sites across Germany, US, and Asia Pacific belt.