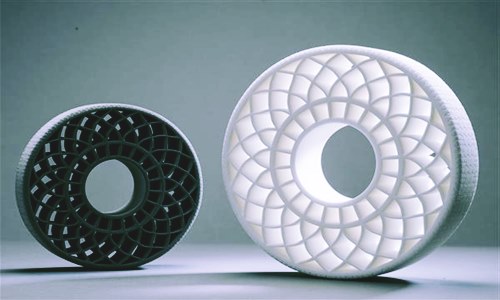 BASF, touted as the largest chemical producer in the world, has recently announced that it has acquired two renowned contenders of the 3D printing materials industry namely, Setup Performance SAS and Advanc3D Materials GmbH. The deal was conducted by BASF New Business Gmbh, though the transaction value has not yet been disclosed.

Sources reveal that the both the manufacturers will be integrated into BASF 3D Printing Solutions GmbH (B3DPS), a subsidiary of BASF.

For the record, the German firm Advanc3D Materials GmbH was founded in 2015 and offers customized formulations and powders for selective laser sintering process. Setup Performance, on other hand, is a French company with its production units based in Lyon. Setup Performance is also Advanc3D Materials' development partner and contract manufacturer.

The Vice President of Manufacturing & technology, BNB (BASF New Business Gmbh), Dr. Dietmar Bender was quoted stating that the company is expanding its market access in the area of powder bed fusion, similar to the way it had acquired Innofil3D in 2017 that reinforced its existence in the plastic filaments used for layer extrusion. He further added that the new acquisition move will considerably complement its existing portfolio, that is well suited for products such as polypropylene, polyamide 11, and polyamide 12.

The Managing Director of Advanc3D, François Minec, revealed in a statement that the company is looking forward to being part of the might BASF, through which it plans to expand & further develop new material portfolio for the industrial additive manufacturing activities of its global customers.

It has also been reported that the subsidiary arm of BASF, BASF 3D Printing Solutions GmbH has introduced a new PA6 material that is used for selective laser sintering. The material can be easily processed in most of SLS machines that are usually used in the market.