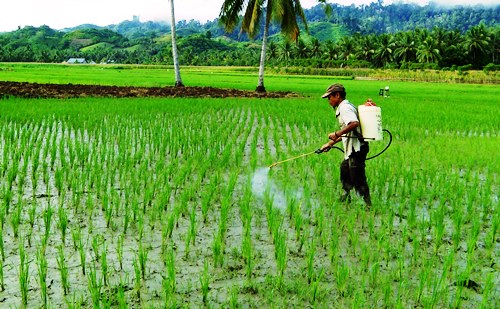 BASF, the German chemical giant, has recently revealed in an announcement that it aims to introduce 20 new agricultural chemical protection solutions in India. As per reliable sources, these new products would be a fifth of the total 100 such solutions the firm plans to roll out over the span of the next five years in the Asia Pacific region.

Sources familiar with the development claim that the research and development division of BASF India is focused on crucial crops along the likes of corn, soybean, cotton, rice, vegetables, and fruits. Reportedly, the firm has a global workforce of around 1.15 lakh employees with close to 160 scientists currently engaged in research activities in India.

Speaking on the firms latest decision, Chairman of BASF India, Raman Ramachandran was quoted stating that the value of global crop loss owing to insects is estimated to stand at Rs 31.5 lakh crore on an annual basis. He further added that the firm has launched a new insecticide, christened as Sefina, which protects vegetables and cotton crops from sucking insects. Sources reveal that Sefina has been found highly effective on cotton pests including Aphis, jassid, and whitefly.

Commenting on the companys focus on the Indian market, Senior Vice President of Crop Protection, Asia Pacific at BASF, Gustav Palerosi Carneiro was quoted stating that the farmers in India are among the first to benefit from the launch of Sefina that has been proved to have no negative impact on pollinators and anthropods. He further added that BASF is currently marketing around 30 products in the nation out of the 300-odd products presently available in the crop protection portfolio of the firm.

According to trusted sources, BASF is also set to introduce the insecticide Sefina in Australia this week where it is likely to be utilized for vegetables and fruits.