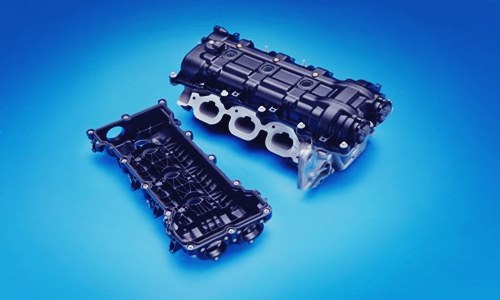 BASF has reportedly achieved additional advancements in its collection of polyesters. In its latest announcement, the chemical behemoth has declared that it has undertaken steps to expand the portfolio of hydrolysis-resistant thermoplastic polyesters.

The extended spectrum of Ultradur hydrolysis resistant (HR) consists of the Ultradur B4331 g6 HR, that can currently be obtained as an uncolored grade, in the color orange for elements inside electric vehicles and in a black laser markable version as well.

If reports are to be believed, BASF offers thoroughly resistant polybutylene terephthalate (PBT) materials that are specially suited for implementation in taxing environments, permitting good operational dependability of automotive components and a long service life. The company boasts of this offering solely through its commendable Ultradur HR grades.

The HR grades also possess a heightened resilience to alkaline materials which stimulate stress corrosion fractures.

As per sources familiar with the matter, the Ultradur 4330 G6 HR stream has been upgraded to incorporate the laser-markable and flowable Ultradur B4330 G6 HR High Speed bk15045. Incidentally, the Ultradur 4330 G6 HR series is already available with 30% glass-fiber fortification.

The upscaled grade apparently provides ease of production in manufacturing thin-walled components which exhibit a high ratio of wall thickness to flow path.

The state-of-the-art Ultradur B4330 G10 HR is packed with 50% glass fibers and hence can be implemented into components that are concurrently exposed to condensation, high temperatures and yet maintain a high rigidness, such as a steering segment inside the air shaft.

For the record, BASF has fashioned Ultradur B4450 G5 HR for automotive applications. The PBT is toughened with 25% glass fibers that flame resistant and are compliant with the RoHS (Restriction of Hazardous Substances Directive).

In accordance with the VDA 278 emission assessment, this grade is fit for implementation in car interiors and casing of control units as well, all due to its low condensation values.