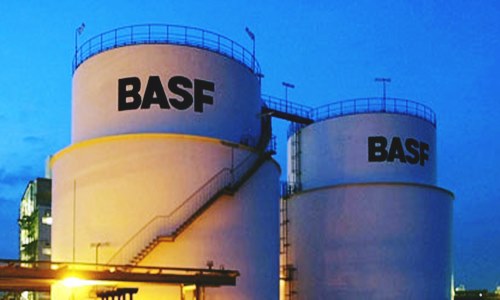 BASF has recently extended & strengthened its exclusive collaboration with the German distributor Gustav Grolman GmbH & Co., in the marketing of curing agents from amine derivatives under the Baxxodur® brand in Europe. Reportedly, the extension of the partnership comes on the heels of Grolmans ability to very well fit the BASF's Baxxodur brand under its sales & distribution strategy.

Sources reveal that Grolman will be expanding the marketing of the BASF's specialty chemicals for the professional & commercial processing of Baxxodur brand epoxy resins to Spain, Italy, and Portugal.

According to reports, the epoxy resin products are widely used across the construction, marine, aerospace, automotive industries as well as in industrial applications manufacturing which includes corrosion protection varnish & composite materials, thermosetting laminates, and highly resistant floor coatings, cite sources.

According to a report released on BASF, the company's extended regional partnership with Europe's largest distributor of specialty chemicals is further expected to significantly reinforce Grolman's position in the marketplace. Grolman through its international specialty ingredients distribution business has already created a diversified know-how in the application technology. Grolman also has as well-established structure and market acceptance to serve the regional customers efficiently.

Sources familiar with the matter cite that the high-quality curing agent components made by BASF notably enhances Grolman's product portfolio of resins, flame retardants, fiber & filler wetting agents, pigments, accelerators, additives, and special fillers for the thermosetting industry. These high-quality components have allowed Grolman to keep expanding its stance in the coating industry as well.

For those uninitiated, BASF and Grolman have collaborated since 2015 exclusively in the marketing of Baxxodur in Europe, and since then Grolman is marketing its partner's specialty chemicals and epoxy resin-based applications across Austria, the Netherlands, Germany, Switzerland, France, Belgium, Norway, Sweden, Ireland, Finland, Luxembourg, Denmark, and Great Britain.