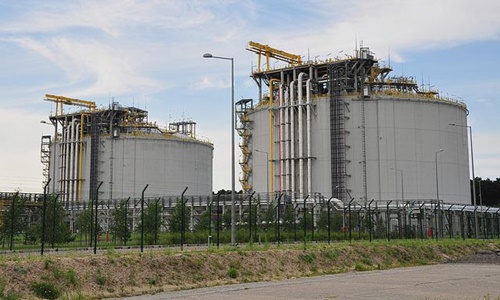 BASF SE, Germany's biggest chemical company, is slashing ammonia production due to the increasing natural gas prices, with implications ranging from agriculture to carbonated beverage industries.
Confirming the news, BASF CEO stated that they are lowering output at sites that require massive amounts of natural gas, such as ammonia plants, and that the company would buy some ammonia from outside providers to cover the gaps, but alerted farmers that fertilizer expenses would skyrocket after this year.
He added that assembly lines for raw material synthetic gas and basic petrochemical acetylene were also contenders for gas savings.
For those unaware, ammonia is used in the production of engineering plastics, diesel exhaust fluid, fertilizer, etc. It yields high carbon dioxide (CO2) as a byproduct, which is required by the meat and carbonated drinks sectors.
Unlike many other European countries, Germany lacks liquified natural gas (LNG) port depots to substitute Russian pipeline gas. Consequently, if gas shipments are further whittled down, companies will face an extensive burden from authorities to minimize gas-intensive operations.
In Germany, chemical firms are the largest manufacturing natural-gas consumers, and ammonia is the single most gas-intensive item in that industry with ammonia production making up for about 4.5 percent of its natural gas consumption, during times of stability.
It is worth mentioning that firms intending to lower ammonia manufacturing may risk losing business to imports from foreign suppliers with cheap gas or accepting subsidies under a gas rationing program established in the country to motivate manufacturers to gradually reduce production to sustain supply cuts.
Notably, even before the Ukraine conflict, reduced ammonia output in the United Kingdom due to soaring natural gas prices last year caused CO2 scarcity in the meat and beverage verticals.
However, BASF was not the only one to scale back on ammonia production at its headquarters in Ludwigshafen, others including Germany's largest and fourth largest ammonia producers SKW Piesteritz and Ineos Group Ltd. respectively, are both considering cutbacks as Russian gas supply disruptions persist.
Source credit:
https://www.msn.com/en-us/money/topstories/basf-considers-more-ammonia-production-cuts-in-gas-supply-crunch-sources/ar-AA100DPZ?ocid=FinanceShimLayer