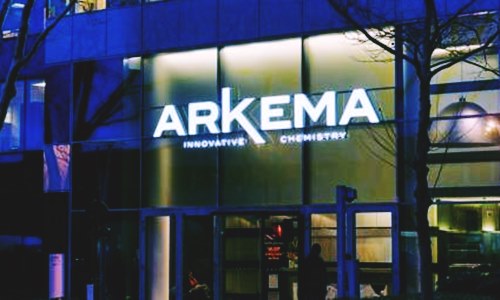 Arkema, the France based specialty chemicals company, has apparently announced to launch a 3D Printing Center of Excellence at its Sartomer Exton, PA facility. As per reliable sources, the firm is likely to advance the development of 3D printing resins starting next week.

The center is the latest addition to Arkema's global additive manufacturing material development network. Sources familiar with the development claim that the network is slated to be strengthened further with an additional €20m expansion of its Mont site in France which is expected to begin next year.

A subsidiary division of Arkema, Sartomer's expertise lies in material design for UV-curable additive resins under the brand name N3xtDimension. Equipped with mechanical properties similar to that of thermoplastics, these materials are commonly utilized in dental, electronics, and sports sectors. Apparently, Arkema aims to deliver material products to market that will result in the mass manufacturing of 3D printed materials.

The firm presently offers a bulk of polymer materials for extrusion, VAT photopolymerization process, and laser sintering and reportedly possesses a good understanding of user applications and standard customer requirements. However, quality materials will be needed for 3D printing to become an acclaimed production tool and collaborations are essential to develop such materials.

The 3D Printing Center of Excellence will apparently pose as a hub, where Sartomer's chemical specialists can work alongside application engineers of its respective partners to manufacture industry-grade resins. The new facility will house a wide range of analytical equipment and multiple 3D printers with photo-curable printing such as Sla, MJP, and DLP printers.

Sumeet Jain, Global Director of 3D printing at Sartomer, was quoted stating that the firm is a significant partner for 3D printing innovators and the new center has been launched to facilitate the visionaries working to manufacture innovative 3D printed materials. For the record, the inauguration of 3D Printing Center of Excellence is said to have been scheduled on July 30th, 2018.