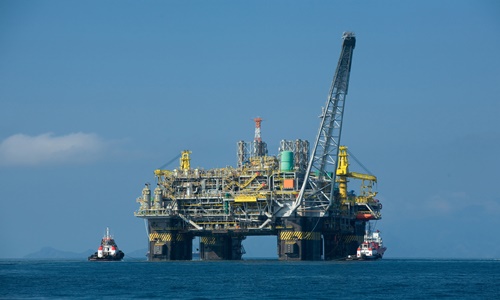 Norwegian oil services company Aker Solutions has been awarded a contract by Petrobras, the multinational petroleum corporation, for modifications and maintenance work on nine offshore platforms in the Campos Basin of Brazil. Credible sources claim that it is apparently a three-year contract valued at over £45 million and also includes an option for a two-year extension.

Trusted reports claim that the offshore production units of Petrobras' Campos Basin Operational Unit (UO-BC) will be repaired, upgraded and renovated by Aker Solutions. This contract will also allow the oil services company to exhibit its value as a full-service provider along with managing the yard where miscellaneous equipment and replacement parts will be fabricated, sources commented.

Chief executive officer of Aker Solutions, Luis Araujo, was quoted saying that Brazil is a key international market, where the company is expanding its business. Calling this deal as the second big contract Aker has signed after entering the modification and maintenance market in Brazil, he added that Aker Solutions is establishing the significance of having a complete portfolio and being capable of providing integrated solutions from the concept stage to decommissioning.

Referring to the contract details, Aker Solutions will be executing the works from its C.S.E. Mecânica e Instrumentação Ltda (C.S.E.) services base which is in Macaé, Rio de Janeiro. In December 2016, the oil services company had reportedly obtained a majority stake in C.S.E.

Petrobras had supposedly named C.S.E. as the best offshore and onshore maintenance services and HSSE provider earlier in the year, emphasizing its focus on customers and excellence. The company had won 4 of 21 awards competing against 5,000 suppliers.

The Aker-Petrobras contract for the Campos Basin offshore platforms is slated to be booked in the third quarter of 2018, company sources informed, while the work is scheduled to start in October 2018 and the final deliveries are planned for 2021.