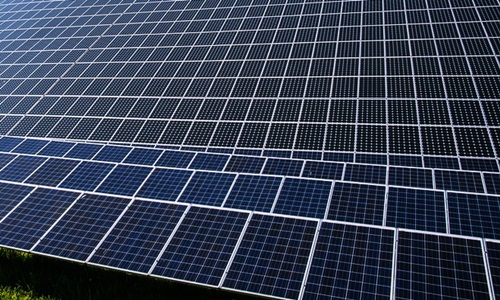 A consortium including Saudi-based ACWA, Bahrain's industrial conglomerate AlMoayyed, and Japanese contractor Mitsui & Company has reportedly won a major contract to construct and operate a 100-megawatt independent solar power plant in the kingdom.

As per trusted sources, Bahrain's Electricity and Water Authority made the announcement after the Tender and Auction Board awarded the contract to the consortium led by ACWA which outdid other contenders in the race including Phelan Energy Group, GS Engineering & Construction, and Alfanar Contracting.

The project that was permitted by the coordinating committee which operates under the Crown Prince, HRH Prince Salman bin Hamad Al Khalifa, who is also the First Deputy Prime Minister and Deputy Supreme Commander of Bahrain, aims to make the best use of renewable energy to boost the electricity production capacity and fulfill the kingdom's rising electricity demand for development, industrial, urban and commercial expansion, cited credible sources.

A statement from the Electricity and Water Authority claimed that project planning started immediately after the consultant McDonald's Consortium was appointed back in December 2017. It further stated that the project is being executed on a build-own-operate model to accomplish greater efficiency in cost competitiveness and management project.

According to sources familiar with the development, the pre-qualification round itself welcomed bids from a total of 26 firms, out of which 13 were shortlisted initially, which ultimately resulted in the selection of three firms. At last, the ACWA-led consortium won as it had submitted the best bid in terms of the price of the electricity unit, which encompasses the price of energy production.

The agreements for acquiring electricity as well as related agreements will be signed in the coming month in a bid to make sure the project is implemented according to the schedule, reported sources.

Prior to this, the consortium led by ACWA Power raised more than $2 billion for Dubai's 950-megawatt 'Noor Energy 1' solar project worth $4.3 billion, reported sources.