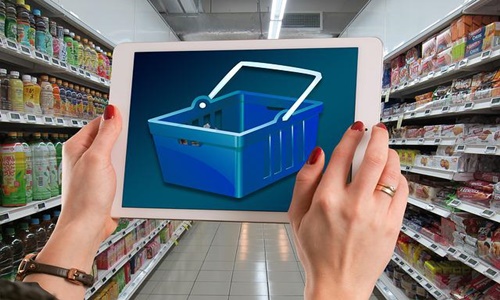 Johnson & Johnson (J&J) Philippines, and aCommerce Group, the largest end-to-end e-commerce enabler in Southeast Asia, have reportedly come together to provide 100% recyclable packaging options in the Philippines. For the unversed, J&J Philippines is a division of the largest and most global-level healthcare companies in the world.
Apparently, a broad range of stakeholders unitedly developed a recyclable solution to reduce e-commerce waste and build a sustainable future for e-commerce in Southeast Asia.
The estimated amount of plastic, therefore, that could be saved by this program will be 106,684 SQM, which is comparable to the size of 254 basketball courts. Eventually, the new packaging solution will gradually phase out non-recyclable packaging materials in favour of fresh, creative, eco-friendly, and straightforward packaging. Its paper is also completely recyclable, non-toxic, and biodegradable.
Paul Srivorakul, Group CEO of aCommerce stated that the sustainability objectives of the two businesses naturally coincide while hinting at multiple investments in the long term in line with the company's obligation to protect the environment.
Mr Paul addressed the team's excitement to provide solutions that are recyclable, and biodegradable using state-of-the-art material engineering and claimed to be extremely fortunate to have partners like Johnson & Johnson to share a similar vision for a cleaner future.
On the other hand, Denise Peralta, head of e-commerce for J&J Philippines stressed the firm's commitment to leaving a better world for future generations. Denise also quoted that to turn their vision into reality they are eager to test their green e-commerce projects with Shopee and Lazada, as this step would help them minimize the amount of plastic waste that enters landfills and waterways.
Furthermore, the new packaging solution features the inventive VoidFill, which replaces plastic bubble wrap in the creation of a new packaging solution, that also serves as a box filler, and provides greater protection against damages by cramming any open spaces in the box. Additionally, fragile deliveries will get an extra layer of padding to offer excellent control against shock and vibration.
Source Credit: https://martechseries.com/mobile/mobile-marketing/e-commerce-and-mobile-commerce/acommerce-and-johnson-johnson-launch-sustainable-packaging-solution-for-a-better-e-commerce-future-in-the-philippines/