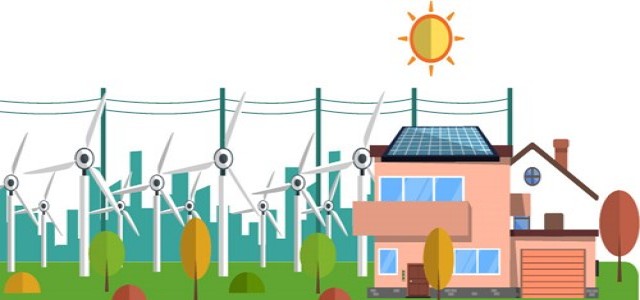 The Abu Dhabi DoE (Department of Energy) has reportedly issued a policy for Clean Energy Certificates as part of the department's commitment to propel the transition towards a sustainable decarbonized energy sector. The move marks a primary step for establishing a market for trading nuclear and renewable energy attributes in the emirate.
As per reliable sources, four prominent parties have been recognized as major enablers for the implementation of Abu Dhabi's Clean Energy Certificates scheme. The Department of Energy is the 'Issuer', which has been formally authorized for issuing Clean Energy Certificates within the emirate of Abu Dhabi.
The policy puts forth principles and regulations for the rollout of the scheme as a measure for helping the reduction of the carbon footprint related to power generation. The policy further provides a reliable accreditation system catering to the surging appetite among households and corporate businesses for contributing towards the fight against climate change.
According to Othman Al Ali, Emirates Water and Electricity Company's Chief Executive Officer, the company is proud to be playing its part in supporting the new strategic initiative of the DoE for the decarbonization of electricity value chain of Abu Dhabi. Ali also highlighted the UAE's ambitious program of initiatives for taking climate action, and the company is actively supporting these programs by leading the change in the energy sector, focusing on renewable technologies and sustainability.
Furthermore, EWEC will promote the implementation of Abu Dhabi's Clean Energy Certificates scheme by providing I-REC with accredited certificates for sale on a quarterly basis, added Ali.
It is to be noted that the electricity produced from clean energy sources is indistinct from that generated by any other source. This creates the need for an attribute tracking system for the validation of consumers' and electricity providers' claims of utilizing zero- or low-emissions electricity, further decreasing their carbon footprint.
Source credit: https://www.khaleejtimes.com/business/local/abu-dhabi-department-of-energy-issues-policy-for-clean-energy-certificates