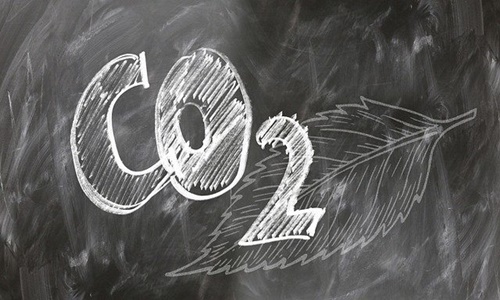 New Haven, Connecticut-based Yale University is reportedly planning to use the money from its in-house Carbon Charge program to invest in decarbonization initiatives in campus buildings.
According to sources, Yale advanced its Carbon Charge program in 2017 and keeps track of the amount of energy used across Yale buildings. It then transforms this tracked amount into the equivalent amount of carbon dioxide and multiplies that with the price of carbon.
Following this, the building units are required to pay the charged value to the central pool in the University.
Sources report that the University, in previous years, redistributed the pool to the buildings. Apparently, the buildings with decreased energy usage received the largest refunds.
However, as per the new carbon change model, the University will use the money to improve the energy usage of campus buildings.
Speaking on the latest move, Casey Pickett, Director of the Yale Carbon Charge program, addressed carbon charge as one of the best examples of applied research, while stating that the University has employed an academic approach and tried to make this experiment transparent.
Given the challenges of tracking energy use, only 273 of the University's 500 buildings will partake in the Carbon Charge Program. Picket further mentioned that these 273 buildings account for 75% of the University's building emissions.
Edward Snyder, Economics & Management Professor, who was a part of the Presidential Carbon Charge Task Force of the University, revealed that the carbon charge programs intend to ensure that carbon is accurately used amidst reflecting on the damage it offers to the environment.
Edward further stated that several contemporaries are also undertaking trials for such programs while hoping that the program must be sanctioned nationwide.
For the record, Yale prices carbon at $20 per ton. Under the Biden administration, the new carbon price will be $50 per ton and be phased in around 3 years.
It has also been reported that this new carbon charge model is premediated to offer higher energy reductions in comparison to the earlier one.
Source Credit - https://yaledailynews.com/blog/2022/09/14/carbon-charge-program-set-to-fund-climate-initiatives/