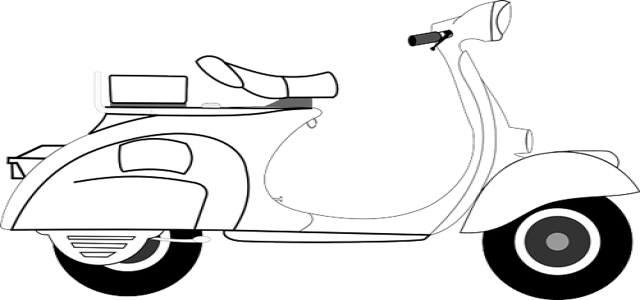 Yadea Group, the leading Chinese two-wheeled EV maker, has reportedly announced that it will be launching its M6 electric moped in the global markets during the Chinese New Year, also called the Spring Festival.
The 2021 M6 electric moped, which was showcased last year during the CCTV Spring Festival Gala, will be making its global appearance in Milan at the EICMA, after going through comprehensive upgrades in order to improve its riding experience, highlighting the company's commitment to helping global customers switch over to electric vehicles under its 'Electrify Your Life' campaign.
The announcement was made by the General Manager of Yadea, Aska Zeng, while wishing a happy Chinese New Year to its customers.
The new M6 comes with an extended battery life, a powerful motor, and a practical design that can ride any terrain with ease and offers a refined experience.
Packed with 2100W of power, the electric moped comes with a removable battery that supports both direct and external charging, with a single charge lasting up to 70km.
The backrest has also been improved and has an ergonomic design, with a wide-cushioned frame that is strategically positioned for providing better back support.
The electric moped comes with Yadea's Battery Management System (BMS) that offers protection from common issues, such as short-circuit, over-charge, over-discharge, over-current, error alarms, or power module failures.
The e-moped has been given a coat of Swedish Berker Paint that is long-lasting and has high damage resistance, and a branded lamp having high levels of brightness and an exceptional beam range which ensures maximum visibility in various weather and light conditions. It also has a 27-liter storage compartment.
With a high-strength body, the moped is built with cold-rolled structural steel and a CAE-optimized frame and has undergone a million vibration tests and electronic stability control identification to guarantee durability.
Yadea Group is a global leader in the electric two-wheeler sector and provides a range of products ranging from electric bicycles, motorcycles, and kick scooters in addition to mopeds. The company has a presence in more than 80 countries and has sold products to almost 50 million customers.
Source credit: https://www.prnewswire.com/news-releases/yadea-gears-up-to-launch-m6-electric-moped-in-overseas-markets-ahead-of-chinese-new-year-301467493.html