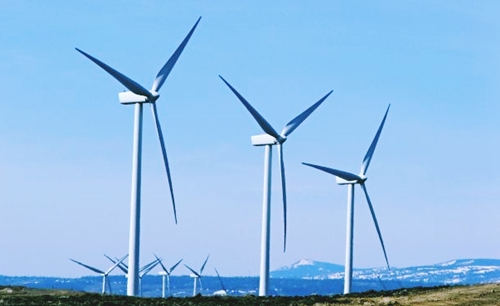 Xcel Energy, an energy provider based in Minneapolis has received approval to build a $380 million wind farm in northeast South Dakota. As per sources, a permit was approved by South Dakota Public Utilities Commission mentioning the conditions for constructing the 300-megawatt project in the Codington and Grant counties along the Minnesota border, 10 miles northeast of Watertown.

The Dakota Range project will apparently consist of 72 wind turbines across 44,500 acres and is expected to be completed by 2021. Around 42 conditions have been levied on the project that include detecting and reacting to ice conditions if found on turbine blades, monitoring bird mortality and aircraft detection lights.

Gary Hanson, commission Vice Chairman, reportedly said that the conditions that have been imposed on the permit will help build and operate the project in a responsible manner and would be fair to the environment as well as all the parties involved in it.

Xcel Energy currently produces 850 megawatts from its five wind farms located in upper Midwest with a sixth project to be constructed in Colorado. Xcel Energy spokesperson, Randy Fordice said in a statement that the South Dakota project is one of Xcel's eight new wind farms that are being developed in North Dakota, Minnesota and South Dakota. Seven other projects have been approved or are near approval as site or facility permission and local and state transmission are still pending.

One of the projects with an expected capacity of 150-megawatt, Foxtail Wind in Dickey County in southeast North Dakota is under construction. The other planned projects include two projects in Lincoln County that will have a capacity of 200-megawatt, 100-megawatt windfarm in Pipestone County, a 200-megawatt project in Freeborn County, 600 megawatts project in Codington County and 100-megawatt project in Mercer and Morton counties. All the projects are expected to be completed by the end of 2020.

Xcel estimates that the projects will save fuel worth billions of dollars and will provide enough energy to power more than 800,000 homes.