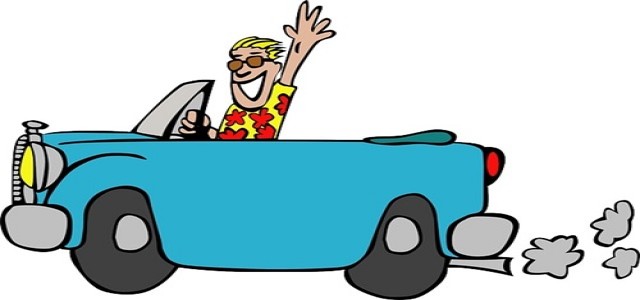 A majority of leading car manufactures, as well as vehicle producing nations, have reportedly refused to sign the global agreement to cut new car emissions by 2040 at the COP26 Summit in Glasgow.
The supposed sidestep has dealt a severe blow to the ambitions of UK Prime Minister Boris Johnson, who had called for action on four priority areas; 'coal, cars, cash and trees' at the opening ceremony of the summit. The four areas were targets set for the for COP26.
Negotiators were hoping to announce the deal wherein car manufacturers and governments would vow for 100 percent zero emissions novel van and car sales by 2035 or earlier, but the final deal had the deadline postponed to 2040, with only "leading markets" given the deadline as 2035.
The UK government has reportedly committed to outlawing sale of new internal combustion engine vehicles by 2030, and to make their HGVs or 'heavy goods vehicles' zero emission by 2040.
Six European automakers, including Mercedes, Jaguar Land Rover, Volvo, two American manufacturers, GM and Ford, and one Chinese manufacturer BYD, along with 24 nations, have agreed on signing the 'Route Zero' pledge.
While the support from American manufacturers is seen as significant, considering the country's share in global transport emissions, it is yet to be noted whether the U.S. government will support the deal as well.
Cynthia Williams, director of sustainability at Ford, stated that the company will soon launch electric vehicles in order to contribute towards protecting the planet and creating a green economy, while also taking account of its customers and shareholders.
Williams praised the Route Zero deal, adding further that by working together through such partnerships the deal can pick up momentum and subsequently deliver real solutions.
Volkswagen, BMW, and Toyota were amongst the companies who declined to sign the deal whereas the governments of China and Germany were among the nations who opted to not sign, delivering a major setback to the progress for reducing global carbon emissions.
Many of the manufacturers showed concern about being able to deliver the promises as per the deal due to external factors in various markets and regions, stating that there will be disparity in the pace of development for the required infrastructure to transition to EVs, with energy markets and the political environment also being the major factors in the transformation.
Source credit: https://news.sky.com/story/worlds-largest-car-manufacturers-swerve-climate-commitment-12464857