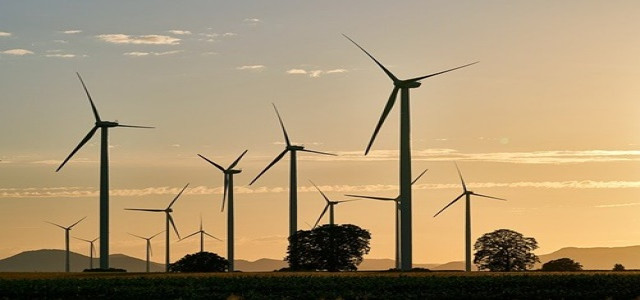 Valmont® Industries Inc has reportedly announced that Valmont® SM signed a supply agreement with SGRE (Siemens Gamesa Renewable Energy) to offer components for next-gen rotor houses.
The USD 209 million worth order is the largest single one in the history of Valmont SM, which is the leading supplier of direct-drive generator rotor houses and wind turbine towers. The advanced production facility and expert craftsmanship of Valmont SM has been highly valued by the company. The production is anticipated to commence in the fourth quarter of this year.
For close to two decades, Valmont SM has collaborated with SGRE to back renewable energy projects. This recent agreement focuses on the reinforcement of collaboration and exhibits the increased demand for renewable energy solutions worldwide.
According to the Head of Valmont SM Niels Brix, the agreement is an organic extension of its robust relationship. Brix added that this order's scope focuses on SGRE's substantial portfolio of offshore wind projects in Europe. The company considers this collaboration to be a crucial partnership in supporting the transition to green energy across the region.
In this planned partnership, the two firms are prepping for alternative energy requirements of the future. Mark Don Hansen, the Global Commodity Manager at SGRE, expressed that both the companies are ideal for the long-term development of rotor houses.
Valmont SM is a leader in sustainability, having created an advanced paint coatings plant for wind components, leading to a yearly reduction of paint usage of nearly 366 tons and around 8,500 tons of yearly CO2 reduction. Through this order, SGRE is capable of sourcing locally-produced components of renewable energy closely matching its supply chain needs.
Mr. Hansen stated that the number of sustainable projects driven by Valmont to curb CO2 in its supply chain was a deciding factor for the company to reinforce this partnership.
For the record, Valmont is a leader in developing crucial infrastructure and furthering agricultural productivity.
Source credit:
https://www.businesswire.com/news/home/20220331005928/en/Valmont-SM-Secures-Minimum-USD-209.0-Million-Multi-Year-Order-with-Siemens-Gamesa-for-Production-of-Rotor-Houses-for-the-European-Offshore-Wind-Industry