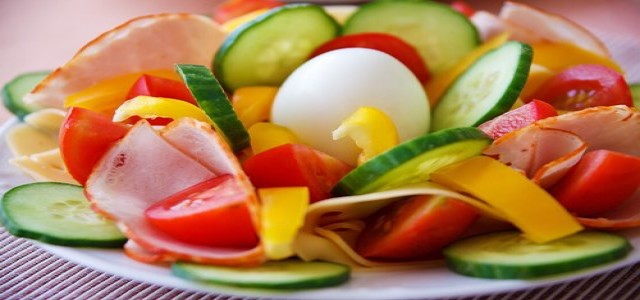 Supermarkets and wholesalers in the UK are reportedly warning shoppers regarding the shortages of broccoli, lettuce and citrus fruit around Christmas, as France bans freight across the Channel as an effort to curb the spread of new coronavirus strain.
Apparently, George Eustice, environment secretary, held an emergency meeting with supermarket executives this Monday for discussing the situation as retailers expressed their concerns that the lorry ban might align with Brexit disruption which may create severe difficulties for shops.
Retailers have stated the ingredients for a traditional Christmas lunch, such as carrots, turkey, peas, potatoes, brussels sprouts and parsnips were primarily produced in the UK and are available for purchase, however some shelves of fresh produce imported from Europe are likely to get emptied soon.
Meanwhile, a spokesperson from Sainsbury has stated that if the issue persists, they will start to witness gaps over the following days on lettuce, certain salad leaves, broccoli, cauliflowers and citrus fruit, which are imported from the continent during this time of the year. They hope that the UK and French governments reach a mutually agreeable solution which prioritizes immediate passage of the produce and any other food at the ports, Sainsbury's spokesperson added.
It has been reported that Tesco has encouraged the customers to "shop as normal" as it had plenty of food up to 25 December.
A spokesperson has stated that they don't expect any problems regarding availability for Christmas, but if the present disruption prevails, it could lead to reduced supply on a limited number of fresh items including cauliflower, lettuce and citrus fruit, later this week.
As per the sources of knowledge, other crops that may get affected by the French move are tomatoes, sweet peppers, courgettes, flowers and tropical fruits, some of which are transported to mainland Europe through air freight and are then driven via France to the UK.
At least one supermarket chain and few wholesalers are apparently looking forward to flying in salads and other items if the problems endure, however higher costs and lower availability of air freight capacity indicate that very small amount of goods could be moved in this way. Besides, other options of transportation that are under consideration are increasing direct shipments between Holland and Spain, although the ferries from those countries have limited capacity.
Source credits: https://www.theguardian.com/business/2020/dec/21/sainsburys-port-restrictions-missing-products-uk