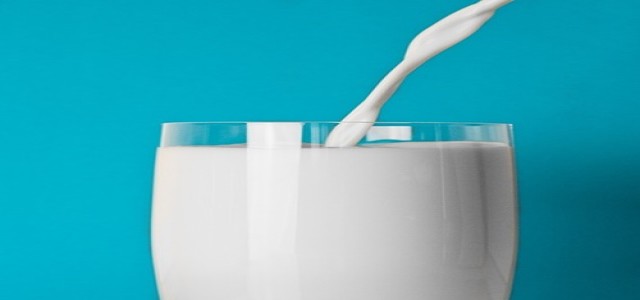 After soya, nut, and oat milk, a new rival in the plant-based milk market is reportedly hitting the shelves of UK supermarket chain Waitrose starting this week.
Produced by the Swedish potato milk brand, Dug, the milk is described as deliciously creamy, and can be used to make the perfect foam for homemade cappuccino or latte. The product would be going on sale across more than 220 Waitrose stores.
Plant-based dairy alternatives are recording booming sales in the country as Britons are reducing consumption of animal products, making the market reach a valuation of around £400 million ($540 million) yearly.
While oat milk had been leading the market, owed to the success of Oatly, a Swedish company that produces oat-based alternatives for dairy, Waitrose predicted in its recent food and drink report that potato milk will see a rise in 2022.
The posh supermarket stated that sales of plant-based milk alternatives were around a fifth higher in 2021 than in 2019 when alt-milk entered the mainstream, with oat milk taking lead, followed by almond, soya, and coconut.
Alt-milk has gained prominence amongst consumers as it offers them a way to reduce their diet's environmental impact, which otherwise would add to the emission of greenhouse gases caused by traditional dairy farming.
Recently, however, a marketing campaign by Oatly was banned by the Advertising Standards Authority citing that their green claims were misleading.
A subsidiary of Veg of Lund, Dug's potato milk consists of pea protein, rapeseed oil, and potato, describing itself as super sustainable, and is made in the UK. The company works with CarbonCloud for the assessment of its environmental credentials and has stated that its climate footprint is substantially lower than dairy milk.
The cost, however, will play an important role in the new product's long-term success as consumers mainly refrain from buying plant milks due to higher prices, claims research firm Mintel.
Dug's potato milk, also available on Amazon and Ocado, comes in three variants, with its 'barista' variant priced at £1.80 ($2.43) per liter while the cheapest own-brand cow milk at Waitrose is priced at 90p ($1.22) for 1.1 liters.
Source credit: https://www.theguardian.com/business/2022/feb/07/spuds-up-potato-milk-hits-uk-supermarket-shelves