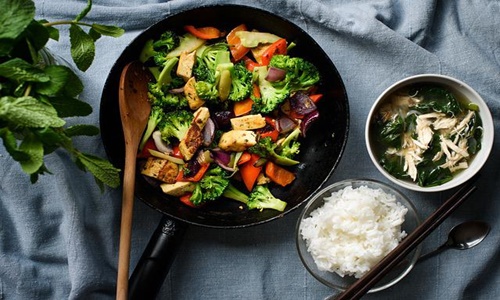 Millions of hard-up people across the UK are reportedly eating less or completely skipping meals due to the worsening cost-of-living crisis, as per the depressing report released today.
As per a YouGov survey conducted for the Food Foundation, more than 6.8 million UK adults have reduced their portion sizes or avoided eating altogether since they could not afford or get access to adequate food.
As per the online survey of 10,674 British adults, 4.6 million individuals have skipped food even when they were hungry, and 2.4 million have starved for an entire day due to financial constraints.
Between January and April, the Foundation recorded a 57% increase in the share of families having to cut back on groceries or skipping meals.
Experts have warned that 2.6 million children are living in households without access to a nutritious and affordable diet, placing them at risk of diet-related illness.
The survey findings come amid growing concerns of soaring food price inflation as well as skyrocketing fuel prices because of the Ukraine war.
Anna Taylor, executive director of the Food Foundation warned that the situation is swiftly evolving from an economic crisis to a health one.
Taylor added that food banks will not be able to fix this problem on their own, warning that the UK government must recognize that trying to bail everyone out with just emergency food packages is not going to work.
The energy price cap, which is currently £1,971 a year following a £693 increase last month, is expected to be reassessed in October.
The Bank of England is concerned that inflation may rise above 10% later this year, adding to the hardship of hard-working families.
The UK government stated that it understands the challenges of the cost of living and is doing everything in its power to help, adding that it will invest £22 billion through the coming financial year to help households with energy costs and reduce fuel duty.
The government added that for the most vulnerable, it is putting an extra £1,000 per year on Universal Credit to better help struggling families. It has also increased the minimum wage for full-time employees by approximately £1,000 per year, and made the Household Support Fund available to help cover the cost of basic amenities.
Source credit: https://www.mirror.co.uk/news/politics/68-million-brits-skip-meals-26904967