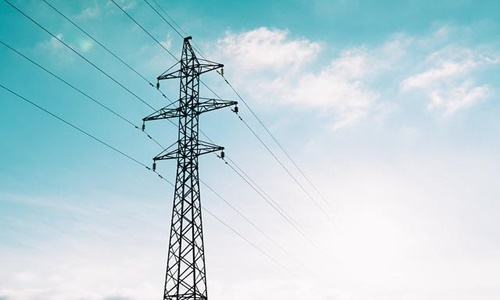 National Grid, the British multinational gas and electricity utility, reportedly plans to reduce the impending risk of blackouts this winter through a scheme that will pay households to use less electricity during peak times.
As per reports, the electricity network operator is working on establishing a program that would allow smart meter-equipped households to choose how much energy they consume during strained supply periods.
As per sources, initial proposals formulated by the electricity system operator (ESO) of National Grid intend to offer households a credit of up to £6 per kilowatt hour instead of paying 28.34p per kWh.
The move comes as the UK government aims to secure additional energy supplies for this winter and limit consumer usage.
The Russian invasion of Ukraine has put more pressure on the region's already stretched energy supplies. Consequently, ministers are worried the Britain could witness rolling blackouts this winter in a worst-case scenario.
National Grid's plans might be able to offer alternatives that are cheaper and greener than fossil fuels while also cutting the monthly bill for consumers. Annual energy bills in the UK have risen to £1,971 a year and are further expected to reach £2,800 per year later in October, eventually hitting over £3000 in January of 2023.
The proposals from National Grid are based on a trial conducted with Octopus Energy, where more than 100,000 customers were given a one-day notice to reduce consumption during peak times, typically between 4.30 pm to 6.30 pm, when the demand is at its highest.
As per Octopus Energy, consumers saved 23p during each of two-hour period on average, with some saving as much as £4.35. According to sources close to the scheme, consumers regularly cut their electricity use during the suggested period. However, it had been a point of concern that consumers might not take up National Grid's offer.
This initiative by National Grid is intended to encourage households to get smart meters after their slow rollout over the past decade. Other energy suppliers have been requested to assess how much customers could reduce their usage during peak times.
Nevertheless, it is believed that paying power plants to maintain and increase their supplies is more expensive.
Source credit: https://www.theguardian.com/business/2022/jun/27/national-grid-will-pay-households-to-shift-electricity-use-to-avoid-blackouts