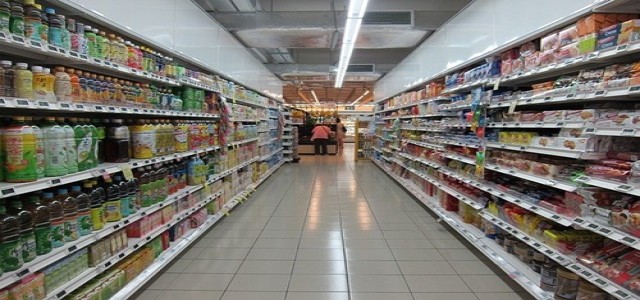 Grocery prices in the UK have reportedly risen at an astounding rate in February, the fastest in eight years, according to a London-based data analytics firm, Kantar, which predicted that the pressure on consumers would continue to rise due to supply-chain disruptions and Ukraine crisis.
Food price inflation reached 4.3% in January, the highest since 2013, as prices of snacks, cat food, and fresh beef rose the fastest, while that of spirits, beer, and bacon fell.
British households are struggling to maintain balance under the cost-of-living crisis as the annual inflation rate reached 5.5% last month, at a 30-year high, with economists predicting, way before the invasion of Ukraine by Russia, that Britons would become distressed after household energy bills further surge in April.
Fraser McKevitt, Head of Retail and Consumer Insight, Kantar, stated that, except from the beginning of the pandemic, when UK grocers cut promotional deals to effectively maintain stock availability, inflation has risen at its fastest rate recorded since September of 2013.
McKevitt added that combining that with the ongoing supply-chain crisis as well as the potential impact of the Russia-Ukraine conflict, customers will continue seeing a rise in prices.
Data showed changes in consumer behavior with high prices and end of Covid restrictions in England as shoppers went for more own-label products rather than branded items, first time in three months.
Discount retail chains Aldi and Lidl became the fastest-growing retailers in the past three months, with Aldi seeing a 3.3% rise in sales on-year, and Lidl's sales boost helping it take over the spot of UK's sixth largest grocer from Co-op.
However, overall sales in supermarkets plummeted in January as households spend less at grocers.
As the economy began opening up, consumers started buying more on-the-go food, like sandwiches and snacks for their lunch breaks, while also having meals in cafes and restaurants, resulting in shoppers buying lesser items for consumption at home.
Despite that, UK's biggest grocers, such as Tesco, Asda, Sainsbury's, and Morrisons, registered higher sales than pre-pandemic. McKevitt added that supermarkets that had better food-on-the-go offerings had an additional boost which wasn't reflected in the numbers.
Source credit: https://www.theguardian.com/business/2022/mar/01/grocery-prices-uk-rise-fastest-rate-food-price-inflation-shoppers-covid-ukraine