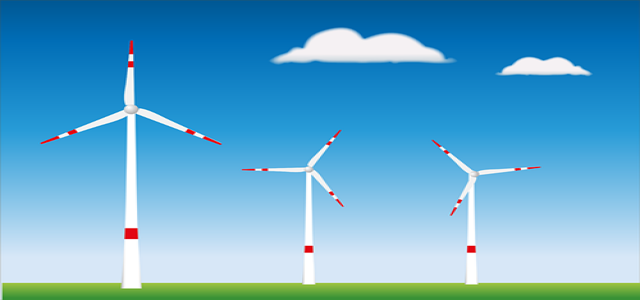 The UK government is reportedly planning to make considerable changes in its planning laws in order and improve its energy independence, following Russia's invasion of Ukraine.
According to reports, Prime Minister Boris Johnson will be unveiling a new radical 'energy strategy' within the next two weeks to make sure that the country is able to meet its domestic energy needs with the help of renewable and nuclear energy.
Due to the war in Ukraine, global prices of fossil fuels have skyrocketed at a frightening pace, exposing dependence of various countries on fuel imports.
Kwasi Kwarteng, Secretary of State for Business, Energy and Industrial Strategy, tweeted last week that ensuring UK's clean energy independence was no longer about tackling climate change but a matter of national security, adding that Russian President, Vladimir Putin, can control the prices of gas but not of renewables and nuclear energy generated in the UK.
PM Johnson stated last week that all oil imports from Russia will gradually stop by this year's end.
The UK sources 4 percent of its gas and 8 percent of its oil from Russia, while the EU sources 40 percent and 27 percent respectively.
Renewable energy like solar and wind power are expected to be included in the new government strategy to break Britain's dependence on oil and gas imports, and protect households and businesses from the frenzied fluctuations in worldwide energy markets.
Sources stated that changes to planning rules are expected to be announced as part of the new energy strategy, which will make building windfarms easier.
While onshore and offshore windfarms have typically been a highly controversial topic in UK's ruling party, the Conservatives, it is now being discussed for security reasons, rather than for fighting climate change.
Opposition party Labor had called for immediate action in building a clean, green, and secure energy future that also includes more renewable sources.
Ed Miliband, Shadow Secretary of State for Climate Change and Net Zero, also said that energy security is a matter of national security, with homegrown, clean power being the cheaper and more secure way for security and sovereignty of energy.
Source credit: https://www.theguardian.com/environment/2022/mar/13/tories-plan-big-expansion-of-wind-farms-to-protect-national-security