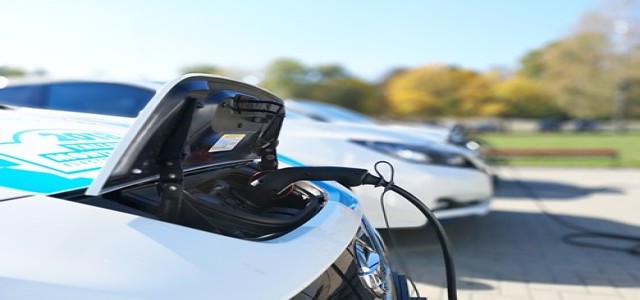 The UK government, reportedly for a second time this year, has cut grants for electric vehicles and has also brought down the eligibility criteria for the models, provoking anger from the car industry and calling for the government to redesign the car tax.
The discount available for purchasing EVs under the plug-in grant scheme has been reduced from £2,500 ($3,311) to £1,500 ($1,988), effectively half the amount of what was available when the scheme was first announced at the beginning of the year.
The upper price limit for eligible EV models has also been reduced to £32,000 ($46,367) from £32,000 ($42,392), which in March was £50,000 ($66,239).
Electric cars accounted for 19 percent of cars sold in the country in November, with auto manufacturers introducing a series of new models in the market to supply to the soaring demand, caused due, in part, to rising fuel prices.
The government also supported the demand, by levying heavy fines to those automakers whose cars cause too much pollution and introducing the plug-in car grant scheme along with certain tax exemptions.
However, the rapidly increasing adoption of EVs has created a conundrum for the Treasury, which has been quite alarmed by the rising costs of subsidies, of which many are usually enjoyed by wealthy buyers that are capable of affording a new electric car, as well as the impact on fuel duty.
Consequently, the government had announced the slashing of grants to enable more people to switch to EVs while predominantly focusing on less-expensive models.
As per industry leaders, however, the government is making electric cars more expensive while trying to encourage their purchase.
Mike Hawes, CEO of Society of Motor Manufacturers and Traders, stated that the slashing of the plug-in grants, which comes at a time where inflation is at a 10-year high and a pandemic-induced economic uncertainty looms, has once again caused a blow to those who were planning on switching to electric cars.
Meanwhile, the government has also announced that grants on large and small vans will be also cut, from £6,000 ($7,965) to £5,000 ($6,637), and from £3,000 ($3,982) to £2,500 ($3,318) respectively.
Source credit: https://www.theguardian.com/environment/2021/dec/15/uk-cuts-grants-for-electric-vehicles-for-second-time-in-a-year