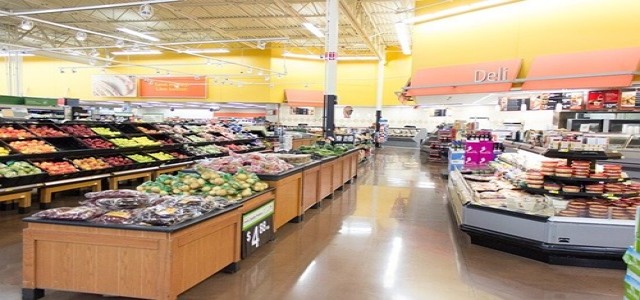 British supermarket giant, Co-op Food, has reportedly removed Russian Standard Vodka and all of its related products from all of its stores across the UK following Russian President Vladimir Putin's invasion of Ukraine.
The company stated that all products by Russian Standard Vodka have been taken off shelves, as the brand is explicitly marketed as being Russian and produced there as well.
A spokesperson from the company said that in response to Russia's invasion of Ukraine, the supermarket has taken the decision of removing the Russian-made vodka from sale as a symbol of its solidarity with the citizens of Ukraine.
The spokesperson added that Russian Standard has been taken off shelves immediately, and will not be stocked for the foreseeable future.
The supermarket will be replacing the Russian brand with a Polish distilled alternative.
The spokesperson also said that the company's thoughts are with the people of Ukraine as well as with those in Russia who oppose the invasion.
The grocer has also launched a Disasters Emergency Committee fundraiser in order to help displaced Ukrainians, with the appeal to be launched across all of its 2,600 stores, and said that it will be matching all donations up to £100,000 ($131,930).
The brand's products have been delisted from Co-op's website, and will no longer be sold in the stores of the UK's fourth-largest grocer, Morrisons, as well.
Many global companies and giants have announced the cutting of their business ties with Russia in the past week, with retailer Marks & Spencer also having suspended shipments to Russia due to the ongoing humanitarian crisis in Ukraine.
Fashion industry soon followed the suit, with online fast-fashion retailer Asos also announcing ceasing its trading in Russia.
A spokesperson for Asos stated that the safety of its partners and colleagues in Ukraine and Russia is the brand's top priority, deciding that it is neither practical nor right to continue trading in Russia and has therefore suspended its operations in the country.
The spokesperson added that Asos' thoughts are with the Ukrainians and people affected in the area.
Source credit: https://www.independent.co.uk/life-style/food-and-drink/co-op-uk-supermarket-russia-vodka-b2028516.html