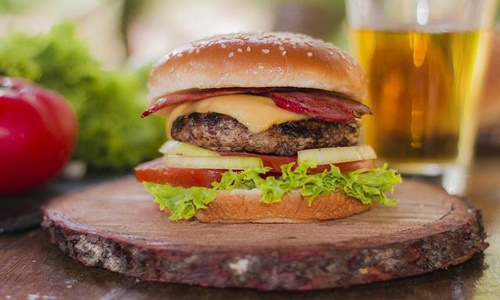 Dutch confectionary maker Tony's Chocolonely has reportedly announced that it will be implementing the Aptean Food & Beverage ERP (enterprise resource planning), by digital solutions provider, Aptean, at a production plant it acquired in Belgium last year.
With the new ERP, Tony's will be able to modernize operations at the factory and deliver better production insights.
The Netherlands-based company is an international B Corp certified firm that aims to end child labor and slavery in cocoa farming and produce ethically sourced high-quality chocolate.
In order to achieve that, Tony's forms long-term partnerships with farmer co-ops by offering education programs, coaching, and fair pricing. It also ensures that the chocolate it produces is made from 100% traceable cocoa beans.
Meanwhile, Aptean, a US-based firm, offers purpose-built and enterprise-specific software solutions for businesses to grow more effectively.
With Aptean's award-winning Food & Beverage ERP, Tony's will be able to track products at its production site better. The digital solution will streamline logistics, financial, and production operations and also improve the plant's processing efficiency.
The Aptean Food & Beverage ERP has been designed with features that are essential for food and beverage businesses, such as allergen management, recipe tracking, and quality control. Its proprietary features are based on Microsoft Dynamics 365 Business Central platform.
The cloud-based software solution reduces the risk of system interruption while eliminating the need for expensive and time-consuming upgrades.
Feike van der Werf, IT Manager at Tony's, stated that the firm wants to optimize logistics and production efforts and continue maintaining the firm's high tracing standards.
He explained that Aptean's ERP mitigates the backward integration process and reforms shopfloor production tracking, and also offers more digital features, like mobile functionality.
Werf stated that with Aptean's in-depth knowledge of the food and beverage sector, Tony's saw it as its best option and will support its current needs and help in setting up a strong team to become more scalable in the future.
Duane George, General Manager, EMEA and APAC, Aptean, stated that by implementing its software, Tony's will be able to expand its in-house production activities while keeping up its exemplary standards.
Source credit: https://www.globenewswire.com/news-release/2022/06/20/2465161/0/en/Tony-s-Chocolonely-Selects-Aptean-Food-Beverage-ERP-to-Modernize-Production-at-New-Facility-in-Belgium.html