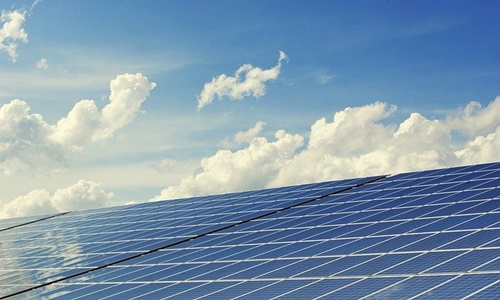 SJVN Limited has reportedly awarded the EPC (engineering, procurement, and construction) contract to Tata Power Solar Systems for its 1 gigawatt (GW) solar project in Bikaner, Rajasthan.
The project will be created at a potential cost of USD 72.21 million, making it the biggest solar EPC contract in India. It is slated to be completed in two years after awarding the EPC contract.
The initiative is expected to produce 2,454.55 MUs (million units) in the first year, on approximately 56,838.32 MUs will be produced on a cumulative basis in 25 years. The project is predicted to curb 2.78 million tons of CO­2 emissions in 25 years.
The scope of the project includes the provision of end-to-end commissioned solar power to SJVN, comprising a land arrangement through outright purchase, a power evacuation system up to ISTS (interstate transmission system) substation, and maintenance and operation of the solar projects for three years.
SJVN won the capacity after winning the auction of the IREDA (Indian Renewable Energy Development Agency) for 5GW of solar projects connected to the grid (Tranche-III) under the CPSU (Central Public Sector Undertaking) Program (Phase-II).
This project will help SJVN in attaining its vision of renewable energy of 5 GW by next year, 25 GW by the end of this decade, and 50 GW by 2040. It will simultaneously contribute to achieving the target of 500 GW of renewable energy capacity by 2030 as set by the Government of India.
Previously, Tata Power Solar announced the authorization of its solar project of 160 MW at Jetstar, Rajasthan. This installation required more than 6,75,000 monocrystalline modules to produce 387 Mus of energy per year.
The Jetstar project was completed within fifteen months. Its scope included design, engineering, construction, supply, testing, erection, maintenance, operation, and commissioning.
Source credits:
https://mercomindia.com/tata-power-solar-wins-indias-largest-epc-contract/