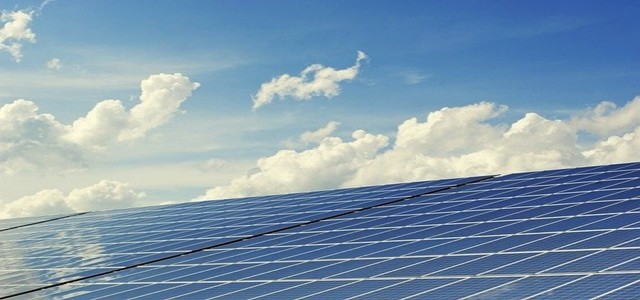 Tata Power Company Ltd., an Indian electric utility company, has announced that the Solar Energy Corporation of India (SECI) had provided its wholly owned unit —Tata Power Solar Systems —a Letter of Award (LoA).
As per reports, the contract entails the construction of a 100 MW solar EPC project as well as a battery energy storage system (BESS) that holds a 120 MWh capacity. The entire contract values at approximately $126 million (Rs 945 crore) and is anticipated to be completed within the span of 18 months.
With this new contract, Tata Power's EPC order book has grown to a capacity of roughly 4.4 GW (DC) with a value of over $1.1 billion (Rs 9,000 crore), cementing its position as India's largest solar EPC company.
The SECI project locations are in the state of Chhattisgarh. Engineering, supplies, design, construction, testing, erection, O&M, and licensing are all included in the scope of the contract.
Dr. Praveer Sinha, Tata Power's MD and CEO, stated that the firm is pleased to obtain this significant contract from SECI to develop solar EPC projects as well as India's biggest utility size BESS. This is Tata Power Solar's second grid-scale solar plant with Battery Energy Storage System, and it symbolizes the company's groundbreaking achievements in solar energy project implementation capabilities.
With a power generation capacity of 12,808 megawatts as of September 2021, the Tata Power Company (TPC) is one of India's leading private power providers.
Power generation from hydro, thermal, wind, and solar sources, as well as transmission and distribution, are all part of the business operations. In addition, the corporation holds coal mines in Indonesia as well as a coal mining license in Russia.
In the second quarter of FY22, the organization's consolidated net profit increased by 36% to Rs 506 crore, up from Rs 370.93 crore in the second quarter FY21. The total revenue increased by 13% year after year to Rs 9,502 crore.
Source credit: https://www.business-standard.com/article/news-cm/tata-power-bags-solar-project-worth-rs-945-crore-from-seci-121120100976_1.html