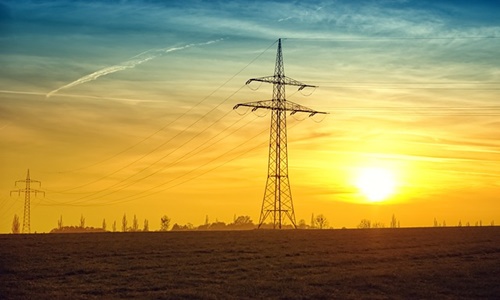 According to credible reports, a Singapore-based company is sharply monitoring the probability of producing wind energy in deep waters off Tamil Nadu and Gujarat as India continues to develop its multi-billion-dollar renewable program.
Anil Bhatia, Vice President (VP) for Renewable and Hybrid Energy, HBA, stated that strong winds from deep seas off Tamil Nadu and Gujarat are ideal for deploying bigger wind turbines that range from 12 MW to 18 MW, and generate renewable energy 24/7 at a competitive price.
Bhatia also mentioned that the firm is closely monitoring the potential projects considering that the government in New Delhi issued a tender for a block of 4,000 MW wind energy development.
The constant energy production from such offshore farms makes producing hydrogen and green ammonia competitive and viable, cited Bhatia, while adding that electricity in the range of Rs 8-12 per kWh is achievable.
Bhatia also believes that setting up offshore complexes that produce green ammonia will lead to cost savings, mainly cable costs, to bring green energy onshore.
He compared the offshore management of hydrogen-ammonia production and exports to the way the offshore oil and gas industry has been managing hydrocarbon shipments and production around platforms in deep water fields for many years.
On the sidelines of the recent OSEA (Offshore Southeast Asia) event, Bhatia stated that the country has experience in tackling such challenging projects.
The VP also notified that global industrial groups are developing and are planning to generate 15 MW and 18 MW wind turbines, whereas 12 MW turbines are already in operation in some of the leading wind-energy-producing regions, especially Europe.
Bhatia also hinted at being confident about installing wind turbines of 12 MW to 18 MW in deep waters off Tamil Nadu and Gujarat.
According to sources, the Japanese have been testing ammonia for power plants for supplementing coal. In addition, Japan looks forward to importing 3 million tons of ammonia per year starting in 2026.
Source credit - https://energy.economictimes.indiatimes.com/news/renewable/singapores-company-monitors-potential-of-wind-energy-off-gujarat-and-tamil-nadu/95651379#:~:text=A%20Singapore-based%20company%20is,-billion-dollar%20renewable%20programme