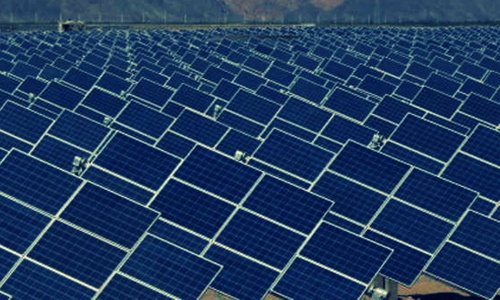 The Solar Energy Corporation of India has recently announced that it is planning on developing renewable energy projects on the Lakshadweep islands, so that the complete or partial power demand of the Indian archipelago can be met through the use of renewable energy sources. The Solar Energy Corporation of India (SECI) is also aiming the coupling of the projects with battery storage to meet energy demand to increase the reliability of the grid system.

Reportedly, a tender document will be made available from 31 January 2019, that will provide the details about the design, construction, engineering, erection, supply, testing and contracting for the projects. The document will also include details for operations and maintenance for the next 10 years of the project.

For the record, Ministry of New and Renewable Energy of India, in November 2018 released new guidelines for solar PV projects in the Lakshadweep, Andaman and Nicobar Islands. The announcement was made by R K Singh, India's power and renewable energy minister, who was addressing delegates from countries that included island nations like Trinidad & Tobago, Fiji and Mauritius, besides Suriname, Guyana and South Africa under the Know India Program.

The PV Magazine reported that the new guideline suggest that the grid-connected solar PV projects in the group of island will have capital subsidy and will be valid for all projects that are implemented by March 21, 2020.

The guidelines also addressed the issues of increase of the target capacity, extension of the implementation timeline, and an opening for energy storage technology.

Singh has been reported to say that renewable energy resources will be brought more into focus with the aim being to run Andaman & Nicobar and Lakshadweep 100% on renewable energy. He added that India is ready to share its expertise in renewable energy generation and use among the other small island nations.

During the course of discussion, the power and renewable energy ministries declared that India has made a commitment at increasing share of non-fossil fuel and that efforts are being made to increase electric power generation up to 40% by 2030.