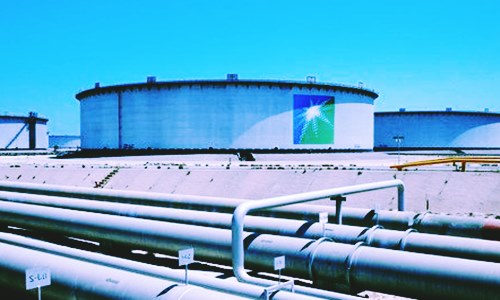 Saudi Aramco, the natural gas giant, has reportedly expressed its intention of acquiring a stake in Saudi Basic Industries Corp. (SABIC), the world's 4th largest petrochemical firm. The move, if successful, would tremendously increase Aramco's market valuation just before its planned initial public offering.

The company released a statement saying that they are in preliminary stages of discussions with the Public Investment Fund (PIF) of Saudi Kingdom for buying a stake in SABIC through a private transaction. The company has no interest in acquiring any public shares of SABIC as of now, it further mentioned.

The PIF, in a separate statement, also confirmed that certain discussions with Aramco regarding a sale are in the early stages. However, it also indicated that there is a possibility of Aramco and SABIC not reaching an agreement towards a prospective transaction.

Sources close to the matter reported that Saudi Aramco had requested banks to make a bid for an advisory position on the probable purchase of a stake in SABIC. The Riyadh-based SABIC, is 70% under the ownership of PIF, the top sovereign wealth fund of Saudi Arabia, and holds a market capitalization of about 385.2 billion Saudi riyals ($102.7 billion). The invitation to the banks regarding the SABIC deal was made by Aramco about a month ago, the sources confirmed.

Aramco desires to boost its downstream business as the government is looking to sell nearly 5% of the oil producer, most probably by the coming year. By increasing its capacities in petrochemical, the world's biggest oil producer might attract more investors to its IPO. Reports suggest that the Aramco IPO is the flagship of an intricate plan developed by Crown Prince Mohammed bin Salman, aimed at expanding Saudi Arabias economy beyond oil.

According to industry sources, Aramco has plans to increase investments in petrochemicals and refining in order to pursue new markets for its crude. It deems the expansion in chemicals as a crucial part of its downstream strategy designed to mitigate any risk posed by a drop in oil demands.