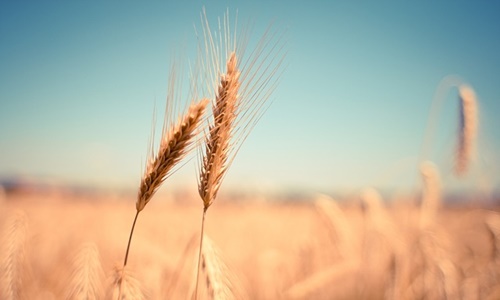 Traders are reportedly expecting a fresh spike in grain prices following Russia's exit from a deal that permits Ukraine crops to move from the Black Sea to the nations that are most in need of them roils markets anew.
Apparently, this sudden move has shaken the leaders to release the UN-and-Turkey-brokered agreement approved for taking care of vulnerable populations from the risk of starvation.
The deal inked in July has aided in lowering wheat futures after they reached a record high following Russia's invasion of Ukraine in late February.
Sources claim that this newest trade setback cautions about worsening the severe inflation and intensifying a global food crisis.
The first test is scheduled to take place in Asia, following the commencement of trading.
Speaking on the latest move, Charlie Sernatinger, Global Head, Grain Futures, ED&F Man Capital Markets Inc. in Chicago, mentioned that the prices are expected to rise.
David Laborde of the International Food Policy Research Institute in Washington claimed that the other producers had been adjusted.
David further added that grain prices could rise between 5% to 10% in the coming days as the markets become aware of the latest news.
Moreover, Turkey and the United Nations were working over the weekend to retrieve the agreement, despite Russia mentioning that further steps could only be taken following the complete investigation regarding the attack on its naval fleet.
As per sources, both the parties, alongside Ukraine, have consented to have vessels carrying food from Ukrainian ports sail for a fixed period, further presenting a challenge to Moscow, perhaps reducing the impact of Russia's exit from the deal.
It has also been reported that the crop futures are expected to stay relatively high, like in March, as it is already witnessed that Ukraine will be falling far short of its total output potential this year.
Source credit - https://ca.finance.yahoo.com/finance/news/world-food-security-stake-russia-203940797.html