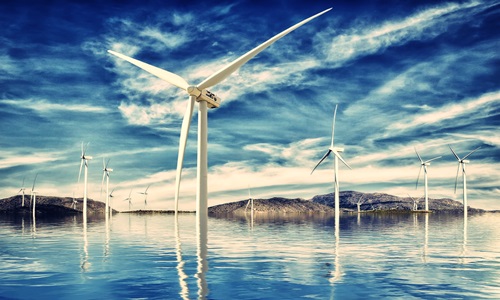 The campaign is apparently open to anyone who wishes to invest amounts between £10 to £1million

Ripple Energy has recently confirmed that it has started a crowdfunding drive for enabling its first wind farm this year, aiming to expand its vision of allowing customers to co-own as well as be direct energy users of onshore wind power projects throughout the U.K.

Sources familiar with the matter informed that the start-up would look to raise a minimum of £750,000 and in exchange will give 23.21% share of the firm to the investors, via a Seedrs online crowdfunding campaign. The campaign is apparently open to anyone who wishes to invest amounts between £10 to £1million.

The raised money will be directed towards hiring more staff at the firm as well as finish developing its business model, sources mentioned. The model has been designed to allow people in U.K. gain co-ownership of new onshore wind farms and source cheap, clean power directly from them through dedicated energy tariffs.

Supposedly, the crowdfunding amount will also be used to market the first pilot wind project of Ripple Energy later this year which would be capable of supplying to about 800 houses. In early 2020, a full-scale project will follow that will supply to over 18,000 households.

As the company expands it customer base, sources say it would gradually look to build a series of wind farms over the coming five years. Ripple Energy stated that so far, 500 people have pre-registered to be among the start-up's first customers.

CEO and Founder of Ripple Energy, Sarah Merrick, said customers will not require utilities to own solar parks and wind farms on their behalf in the future and Ripple would help them do it themselves. Ripple investors could help in making that vision a reality, having an opportunity to be a part of a potentially transformative and highly scalable company right from the beginning, she remarked.

Ripple Energy has estimated that customers would be able to save nearly £85-175 on their yearly electricity bill across a 25-year period by co-owning onshore wind farms.