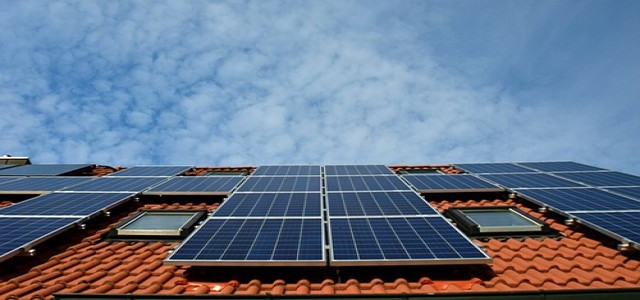 Reliance Industries Ltd (RIL) is reportedly looking to establish parks and projects, as the conglomerates controlled by Mukesh Ambani are shifting from fossil fuels to cleanse power. For this, the company is looking for mega land, people aware of the matter mentioned.
To set up around 100GW solar projects by 2030, the land aggregation exercise has started and is in progress. About 4 acres of land is needed to set up photo voltaic panels to set up 1 MW ability. Reliance Industries Ltd revealed ₹75,000 crores (USD 9.8 Billion) thrust into complete clean electricity over three years in June last year.
This includes plans to invest ₹60,000 crores (USD 7.8 Billion) on 4 gigafactories for solar PV modules, fuel cells, electrolyzers and energy storage.
One of the two individuals aware of the matter stated that the work to set up Gigafactory is in progress. The company plans to offer better quality solar modules and at costs cheaper than that offered by the Chinese companies. As per the plan, the equipment that is built at the Dhirubhai Ambani Green Energy Giga Complex will be used to set up solar power generation capacity.
As per the reports, Reliance Industries Ltd is shifting towards clean energy by setting up a 5,000-acre green energy complex in Jamnagar, India. Reliance Industries Ltd's fully integrated metal silicon to PV panel manufacturing Gigafactory at this location will start with a 4GW per year capacity in the beginning and will reach 10GW per annum capacity.
Once developed, the solar panel capability of RIL can be utilized internally to power its refining and chemicals complex as well as its proximity to the sea and Jamnagar's existing water management infrastructure. This will help in hydrogen production. Then, Reliance Industries Ltd, in partnership with Stiesdal, will integrate this with its electrolyzer manufacturing and utilize the green hydrogen output internally for manufacturing green chemicals and fertilizers, as per credible reports.
Source: https://www.eqmagpro.com/ril-looks-for-the-mega-land-bank-for-100gw-solar-projects-eq-mag-pro/