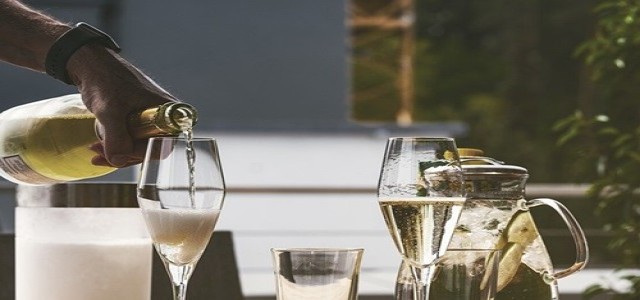 The President of Russia, Vladimir Putin, has reportedly signed a new law that prohibits the use of the term 'Champagne' by foreign sparkling winemakers when selling their products in Russia. The ban has especially irked winemakers from France's renowned wine-growing area from where the name originates.
According to reports, going forward, only 'shampanskoe' wines that are manufactured in Russia will be allowed to use the word to label their products.
The action was considered as an insult in France, which has stringent laws to protect the reputation and name of its infamous sparkling wine. On Monday, the leading Champagne industry organization of the country called on all producers to cease exports to Russia until further notice.
Jean-Marie Barillère and Maxime Toubart, Champagne Committee's co-presidents, stated that the people of Champagne, France are appealing to French and European administrations to try and change this new unjust law.
Barillère and Toubart added, it is scandalous to prevent the people of Champagne from using the word Champagne, it is French winemakers' shared heritage and the apple of their eyes.
According to French media, the action by Moscow might be part of its efforts to resuscitate the shampanskoe sparkling wine sector in Crimea, which was annexed by Russia from Ukraine back in 2014, following other steps that focused on benefiting domestic producers.
For example, in reaction to Western sanctions imposed over the Ukraine war, Moscow prohibited the import of European cheeses and other items, giving a huge boost to Russia's cheesemakers.
Moscow's effort to target one of Europe's most valued industries comes at a critical moment for EU-Russia relations, just days after the European Council rejected Germany and France's request for a meeting with Putin, instead imposed severe conditions on any healing of diplomatic ties.
Dmitry Peskov, Putin's press secretary, stated that sparkling wine is a tough branch of the economy, as it is not a place where ant fast money dwells, underlining Russia's focus on preserving its domestic winemakers. Peskov added that now that the legislation has been enacted, it must be carried out.
Source credit: https://www.politico.eu/article/russias-alternate-champagne-reality/