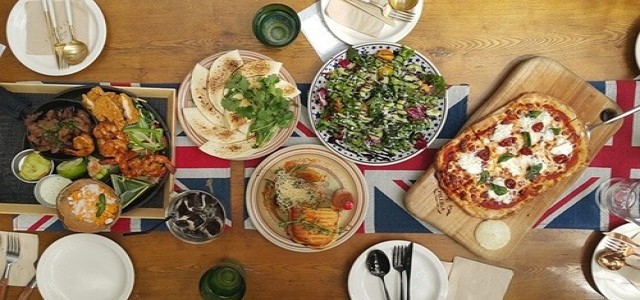 Project HELIX, an EU-funded Welsh Government initiative carried out by Food Innovation Wales; a collaboration between food centers based in Cardiff, Anglesey, and Cardiff, has reportedly delivered a £185.6 million boost to the food and drink sector of Wales.
According to the recent report, the project has helped in creating 447 jobs, supported more than 380 businesses and led to the development of approximately 1,240 new products, helping producers get access to 778 new markets.
Project HELIX began in 2016, concerned with conceptualizing, designing, developing and manufacturing innovative products to help businesses grow and thrive.
Lesley Griffiths, Rural Affairs Minister, talked about the success of Project HELIX, stating that the project highlights the importance of collaboration between industry experts, government as well as producers to boost innovation, build skills, launch new businesses that will help in creating job opportunities as well.
Griffiths further encouraged producers and manufactures across the country to explore the support that is available under the project to benefit their businesses.
Food Innovation Wales has been reported as a key player in supporting the country's food and drink sector, considering the challenging circumstances of the year. The company was involved in upskilling the workforce, supporting the development of healthier plant-based products, improving efficiency and developing new products, and making sure companies have a more sustainable footing by helping reduce waste.
Speaking on the behalf of Food Innovation Wales, Prof. David Lloyd talked about the range of the company's pan-Wales reach, and how the company's technical, operations, as well as commercial expertise will play a key role in helping the country's food and drink manufacturers face the challenges ahead.
Lloyd also talked about the questions raised over food security and skill availability, especially with the scenario of Brexit and COVID-19 pandemic, stating that the company can lead the way for Wales with sustainable and efficient practices.
Source credit: https://gov.wales/185m-boost-welsh-food-and-drink-industry-project-helix