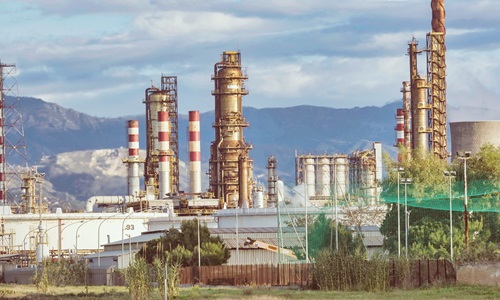 Pearl Petroleum Company Ltd., the consortium led by UAE's Dana Gas and Crescent Petroleum, has recently inked a gas sales agreement with the Kurdistan government of Iraq to produce an additional 250 MMscf/day of gas from the Kurdistan Gas Project.

Sources close to the deal state the 20-year agreement is expected to enable production and sales of the added capacity from the Kurdistan Gas Project by 2021. While for the Kurdistan government, the additional gas volume is anticipated to help boost the domestic electricity generation of the region.

According to Arabian Business, Dr. Ashti Hawrami, Minister of Natural Resources, Kurdistan Regional Government, said that this agreement is a vital step for the country as it delivers improved services to the people of the Kurdistan through enhanced electricity generation from the added gas production by the Consortium.

Established in 2007, the Kurdistan Gas Project was developed when Crescent Petroleum and Dana Gas entered into an agreement with the Kurdistan Regional Government for certain exclusive rights to assess, develop, produce, market, and sell petroleum from the Chemchemal and Khor Mor fields in the Kurdistan Region of Iraq.

Sources claim that the Khor Mor plant's ongoing $700 million expansion will include the addition of two production trains as well as setting up new wells with an aim to raise production. Furthermore, Pearl Petroleum is expected to increase its production capacity beyond 900 MMscf/day by 2022, cite sources.

Commenting on the move, Dana Gas CEO, Dr. Patrick Allman-Ward, said that the company and its partners in Pearl Petroleum are particularly delighted to be investing further in the Kurdistan Region's gas sector, delivering a reliable source of cleaner energy, and supporting local economic development.

As per reports, the total investment in the Kurdistan Gas Project to date exceeds $1.6 bn, with total increasing production of over 260 million boe (barrels of oil equivalent).