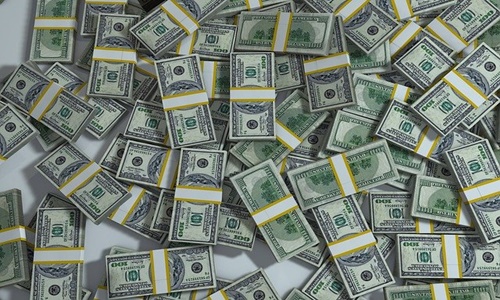 A new report by British charitable organization, Oxfam, has reportedly revealed that food and energy billionaires have added more than $453 billion to their fortunes over the past two years, majorly owing to elevated prices of energy and commodities during the pandemic and Vladimir Putin's invasion of Ukraine.
As the world's political and business elite gather in Davos, Switzerland for the World Economic Forum, the charity organization claimed that soaring global food prices have helped establish 62 new food billionaires in just 24 months,.
Cargill, one of the world's top food traders, now has 12 billionaires in its family, up from eight prior to the pandemic. the Cargill family, alongside three other firms, controls more than 70% of the global agriculture sector.
Food prices, which have risen by over 30% on average over the last year, are likely to put over 263 million more individuals in extreme poverty than before the Covid-19 pandemic. By the end of the year, this would take the number of people living under $1.90 per day to 860 million, which is equivalent to the combined population of the United Kingdom, Germany, France, and Spain.
Danny Sriskandarajah, CEO of Oxfam GB, stated that it is absolutely unjustifiable that people living in east Africa are starving to death while the wealth of the super-rich in the world are fueled by skyrocketing food and energy bills.
Oxfam has urged world leaders meeting in Davos to adopt wealth taxes on the super-rich as soon as possible, help fight the largest growth in severe poverty in over 20 years.
As per the development charity, governments must follow Argentina's lead and impose a one-time solidarity tax on billionaires' pandemic windfalls. Last year, the Argentine tax raised 223 billion pesos (£1.5 billion).
Oxfam has also proposed permanent wealth taxes to rationalize extreme wealth and monopolization. An annual wealth tax of 2% for millionaires and 5% for billionaires could produce $2.5 trillion each year.
A third demand is to halt crisis profiteering by imposing a temporary windfall tax on all large corporations, not only oil and gas companies, as advocated by the British Labour Party.
During the pandemic, 573 new billionaires have emerged in total. The pandemic has turned out to be the best time for the world's billionaires.
Source credit: https://www.theguardian.com/news/2022/may/23/food-and-energy-billionaires-453bn-richer-oxfam-davos-wealth-tax-soaring-prices