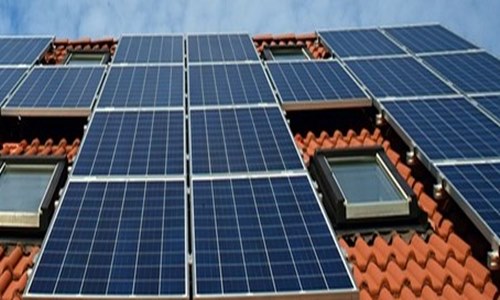 The National Green Tribunal had directed MNRE to make a policy for managing the antimony which is present in solar glass panels

Reports confirm that under a new framework, the Ministry of New and Renewable Energy (MNRE) has proposed to make it obligatory for solar power developers to follow the procedure of glass recycling for solar photovoltaic (PV) panels.

Sources familiar with the matter informed that on 4 January 2019, the National Green Tribunal (NGT) directed MNRE to make a policy for managing the antimony which is present in solar glass panels. Reportedly, antimony containing solar panel glass (ACSPG) is utilized worldwide for improving the stability of the glass' solar performance while being exposed to ultraviolet radiation and sunlight.
Apparently, MNRE has given various recommendations regarding the use of Antimony. Under a note, it mentions that power generators may have to set up facilities for safe disassembling of used solar panels or should link-up with an official dismantling facility.

According to MNRE, end-of-life solar panels must be collected and stored securely until the recycling option is available. They should never be dumped or disposed in open landfills as it could possibly release Antimony into the environment.

Sources added that the recycling process of 1 ton of PV panels approximately produces 14 Kg of contaminated glass and 686 Kg of clean glass. The recycle glass may be used to manufacture new solar panels with Antimony containing glass. However, if recycling facilities are not available then the industry should look at the other option of disposing in the secured landfills.

In the past five to six years, India has seemingly witnessed vast solar PV installations and over the next 15-20 years, these panels will turn into trash. The glass in the PV panel is reusable at the end-of-life, Â so inappropriate disposal can lead to the loss of this recyclable material, sources remarked.

The ministry further said that other countries like Germany have deployed PV recycling technology through which Antimony containing glass can be recycled without having effect on its properties.