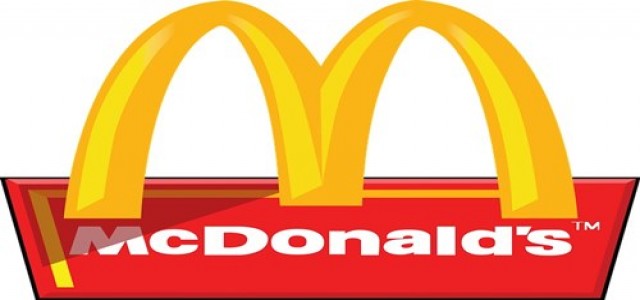 McDonald's China, the Chinese arm of the American multinational fast food giant, has reportedly become the first mainland-based fast-food restaurant chain to offer non-fungible tokens (NFT) amidst a growing interest in digital retail trends among young customers.
According to reports, a selected number of digital tokens will also be distributed as gifts to some of McDonald's employees and customers following the opening of the company's biggest outlet in Shanghai, mainland China's financial and commercial capital.
The company also kicked a new office tower into operation in the city, which is where its China headquarters as well as flagship outlet are situated. McDonald's reportedly wants to scale up the number of new restaurant openings throughout the mainland from roughly 250 per year in 2017 to 500 by 2022 as well.
Zhang Jiaying, chief executive of McDonald's China, stated that being a trendy and young brand, McDonald's has always been attentive towards the latest trends as well as technological advancements in the market.
NFTs are non-transferable data units that are maintained on a digital ledger, such as a blockchain. The digital tokens connect ownership to easily replicable tangible or digital goods like artwork, housing, music, and films.
Only 188 NFTs will be distributed at McDonald's China's newly opened Shanghai outlet. The "Big Mac Cube" token is modeled after the new office tower, an eight-story building in Shanghai's burgeoning central business district, West Bund, in the southwest Xuhui district. The building spans 18,000 square meters and houses 600 McDonald's employees.
MCHQ, the flagship McDonald's store in China, can accommodate up to 200 people at any given moment. The premises also house, Hamburger University, a dedicated training facility established by the fast-food company to train high-potential store managers, middle managers, as well as owner-operators.
In 2017, McDonald's sold the majority of its businesses in China to Citic, a state-owned investment company, and Carlyle, a global asset manager. Following the completion of the $2.08 billion deal, McDonald's now holds a 20% ownership in McDonald's China, with Citic Ltd as well as Citic Capital Partners having a 52% stake and Carlyle owning a 28% stake.
Source credit: https://www.scmp.com/business/companies/article/3151980/mcdonalds-offers-digital-token-big-mac-cube-shanghai-fast-food