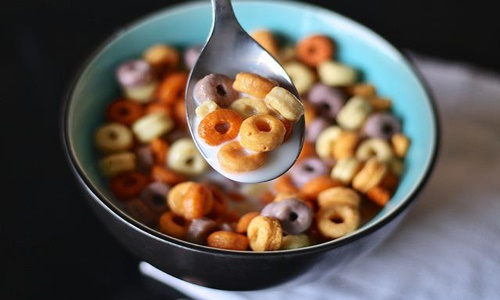 Magic Spoon, the high-protein low-sugar cereal maker, has reportedly raised $85 million in a Series B funding round as three of its brands make the transition from direct-to-consumer to Target shelves for the first time.
The latest round was led by HighPost Capital. The newly raised capital has brought Magic Spoon's total funding raised to date to over $100 million.
Other participants in the round included the likes of Siddhi Capital, Constellation Capital, Coefficient Capital, Carter Comstock, and a bunch of celebrity investors, such as Russell Westbrook, Shakira, Halsey, Amy Schumer, The Chainsmokers, Odell Beckham Jr., as well as Nas.
Gabi Lewis and Greg Sewitz co-founded Magic Spoon in New York in 2019, creating different cereal flavors such as Cocoa, Fruity, and Peanut Butter, but with better ingredients, high protein, zero added sugar, and low carbs, and also gluten free and keto-friendly.
The three flavors are the first of eight flavors of Magic Spoon's product line to be distributed from approximately 1,300 Target stores.
The duo declined to provide hard figures to back up the firm's expansion but did remark that Magic Spoon's products have touched over one million customers in the last three years.
While it has primarily been a direct-to-consumer company, Lewis claims that expanding into retail was always part of the strategy.
Lewis and Sewitz have always intended for their products to be launched outside of the cereal box. Sewitz declined to say what other products they are working on at this time, however Magic Spoon does have a line of limited-edition cereal bars that would become a part of the portfolio later this month.
Magic Spoon isn't the only one trying to make healthier cereals. It competes with Crispy Fantasy and OffLimits in cereal and Kreatures of Habit and Yishi in oatmeal.
Some have also overtaken venture capital dollars in order to get a piece of the breakfast cereals market, which is projected to be valued around $51 billion by 2028.
As the firm balances both retail and DTC, Sewitz stated that they will invest in expansion and adding talent to ramp up logistics, growth marketing, and customer support.
Source credit: https://techcrunch.com/2022/06/13/cereal-magic-spoon-series-b-target/