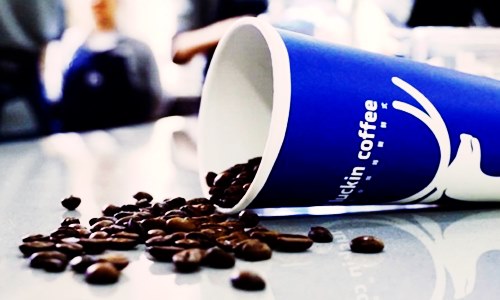 The Chinese start-up, Luckin Coffee, is reportedly planning to launch 2,500 new outlets this year in China and become the largest coffee chain in the second-biggest economy of the world. Reliable sources claim that the latest move by Luckin is being considered highly significant as it further plans to overtake Starbucks in China by increasing the number of its outlets, merely a year after penetrating the industry.

For the record, the coffee start-up was officially launched at the start of 2018 and has depicted a commendably fast expansion, perhaps on account of retaining focus on technology and delivery.

Credible sources claim that Luckin plans to target over 4,500 stores by 2019's end, which would help it to dislodge the Seattle-based coffee chain Starbucks – which has been prominent in the coffee scene of China for long with more than 3,600 stores.

According to Yang Fei, the Chief Marketing Officer at Luckin, the start-up currently requires scale as well as speed, and its significant strategy for the upcoming few years is to attract more users.

If industry experts are to be believed, Starbucks, which majorly popularize China's coffee culture, has been facing competition from smaller peers over the past 18 months. Luckin has seemingly emerged as the most aggressive contender, whose caffeine-fueled growth highly contrasts with that of Starbucks, which spent about two decades to reach its current store count in China.

Channel News Asia recently reported that China's ever-increasing coffee trend is driven by the youth studying or working abroad. In 2017, Qianzhan, a China-based consultancy firm, had recorded the coffee shop sales of China at 30 billion yuan (approximately USD 4.4 billion), which is expected to rise up to one trillion yuan by 2025.

For the record, Luckin, backed by China International Capital and GIC, had opened over 2,000 locations last year, which earned the firm a $2.2 billion valuation after last month's fund-raising worth $200 million.